TBT: Up, Close and Candid with TOM AND MASSAWE JAPANNI (Photos)
Tom and Massawe Japanni are not your ordinary celebrity couple. To start with, they shun the celebrity tag and are keen to live and portray their authentic life without any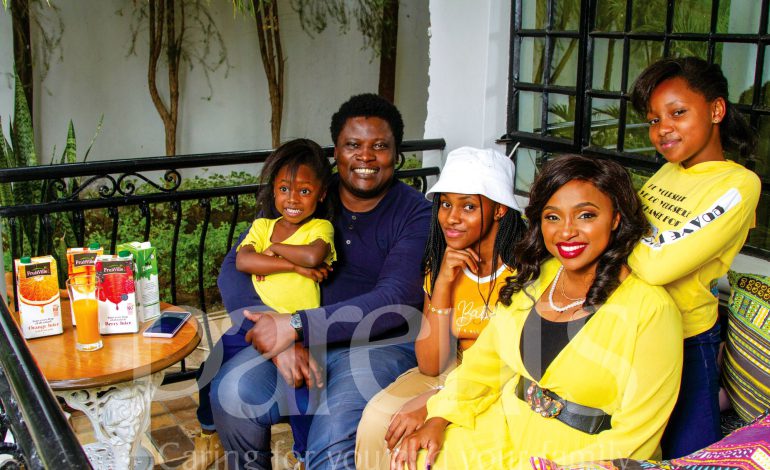 Tom and Massawe Japanni are not your ordinary celebrity couple. To start with, they shun the celebrity tag and are keen to live and portray their authentic life without any filters. The couple speaks with LILY RONOH-WAWERU on their radio careers, doing life on their terms and parenting in a technological world. Full Story on the October 2020 issue of Parents.
Tom and Massawe with their three daughters. L-R:Taji, Imani and Soraya.Massawe hosts her popular mid-morning show Bustani la Massawe that airs every weekday between 10am and 2pm.
Parents Magazine ePaper
Read an ePaper copy of Parents Magazine. Caring for you and your family..
Buy your October 2020 issue of Parents magazine to read more about the Japannis.
Tom is the General Manager of Radio(Radio Maisha, Spice Fm and Vybez Radio) at Standard Group 
Photography: Victor Murithi
Stylist: Glam by Cess
Makeup: @miss_onchangwa_makeup
Massawe's gowns:Mokeni Fashion House
Yellow summer dress: Cynthia's closet
Tom's outfits: Model's own
Watch the BTS of the October 2020 cover  below.