Uganda turns to prayer amidst rising COVID-19 cases
Ugandan president Yoweri Museveni has declared June 25, 2021 a public holiday to allow for national prayers amidst rising COVID-19 numbers. In a notice published on Thursday, President Museveni made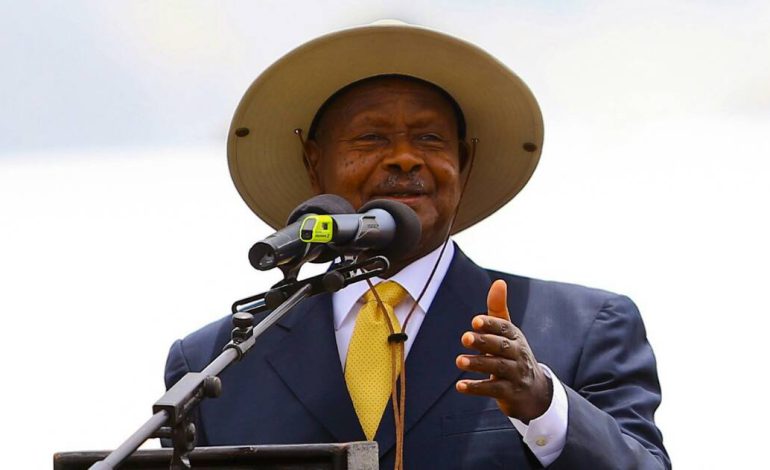 Ugandan president Yoweri Museveni has declared June 25, 2021 a public holiday to allow for national prayers amidst rising COVID-19 numbers. In a notice published on Thursday, President Museveni made the move following a request from religious leaders to surrender the country in prayer as Covid-19 cases rise 17 folds.
"I have accepted a request from religious leaders to dedicate the nation in prayer amidst our fight against COVID-19. Therefore, I declare Friday (25th) a public holiday," said President Museveni.
While announcing the holiday, Museveni called upon the Ugandans to pray for the country's health practitioners and families that have been affected in different ways.
Uganda has in recent days recorded a surge in Covid-19 cases. According to recent reports, the number of infections stands at 74,260 infections while that of casualties while that of deaths is 752 deaths.
A past COVID-19 vaccination exercise in Uganda .Image| VOA News
The National prayer day comes a few days after Museveni's government imposed a nationwide 42 days total lock down in a bid to curb the spread of the virus.
"The situation can be managed by minimizing the number of infections and give urgent care for the severely ill," Said President Museveni during updates on the pandemic.
Other measures imposed by Ugandan government include a curfew order between 7:00PM to 5:30AM, and a suspension of bodaboda operations in order to stop the spread of the virus.
Frontline vehicles; emergency vehicles, police and army vehicles, and essential workers vehicles have, however, been permitted to move.
Uganda is one among the many countries in the world that have imposed such measures amid the pandemic. The imposed measures are expected to supplement the vaccination of Ugandan citizens that was rolled out at the beginning of the year.
Featured Image: Softpower News
The exciting June issue of Parents magazine is here!
In this exciting issue, we catch up with TV and radio host Anthony Ndiema and his wife Nenoh Ndiema as they get up close and candid on their marriage and their parenting journey. The two open up on their bumpy start to finally finding stability in a way that you don't want to miss! Elsewhere, we go …