US FDA approves monthly HIV drug
The United States Food and Drug Administration has approved a new HIV drug which will be taken monthly instead of daily. The drug, which is called Cabenuva, will be taken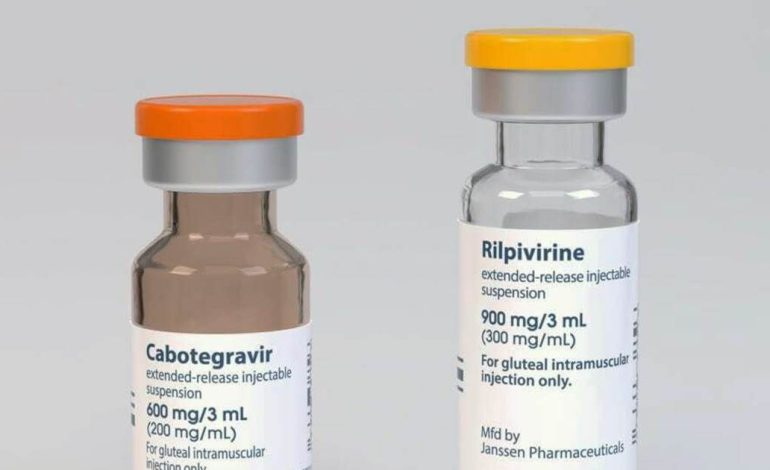 The United States Food and Drug Administration has approved a new HIV drug which will be taken monthly instead of daily.
The drug, which is called Cabenuva, will be taken in the form of an injection. Cabenuva has two drugs – rilpivirine, stocked as Edurant by Johnson & Johnson's Janssen unit and cabotegravir, from ViiV Healthcare.
The two drugs are sold in one package and given as two separate shots once a month. However, for the two drugs to be well tolerated by your body, the FDA has advised that one takes the pill version of cabotegravir together with rilpivarine for a month before starting the monthly injections.
Cabenuva has two drugs in one pack – Cabotegravir and Rilpivirine which will be both taken once a month. [Source: Bussiness Wire]
Because Cabenuva will be taken once a month, it will help people to keep track of their HIV dosage. It will also give people some privacy. Normally, HIV patients have to take several pills in a day, especially around mealtimes.
"That will enhance the quality of life" to need treatment just once a month, Dr Steven Deeks, a HIV specialist at the University of California, San Francisco told NBC.
"People don't want those daily reminders that they're HIV infected," Dr Deeks added.
From Viagra to Levitra: 5 dangers of using sex enhancing drugs
The blue pill is effective at widening the blood vessels in your penis which makes it easier to get and maintain an erection when you are sexually aroused, but the detriments might not be worth the pleasure.
According to the San Francisco HIV specialist, Cabenuva will also help those who have difficulty sticking to medication such as those with mental illness or drug abuse issues.
"There's a great unmet need that the shots may fill," Dr Deeks said.
ViiV Healthcare says that the double shot of Cabenuva will initially cost $5,940 (Ksh653,400) then afterwards $3,960 (Ksh435,600) every month.
Health and fitness guide for office workers
This minimal movement can be incredibly unhealthy not just physically but mentally as well
But over time the drug will become affordable courtesy of donor funding.
ViiV Healthcare is now hoping to get an approval of their latest drug Cabotegravir for HIV prevention. Studies have proven that taking Cabotegravir shots twice a month is more effective in preventing one from contracting the HIV/AIDs virus from an infected sex partner. More effective than taking daily doses of Truvada pills.
Featured Image: The two doses of Cabenuva HIV treatment. [Source: NBC News]
Parents Magazine ePaper
Read an ePaper copy of Parents Magazine. Caring for you and your family.