USEFUL TIPS WHEN travelling with children
Hooray! The New Year is upon us and with it the pressure to come up with New Year resolutions. For majority of us, travelling to a holiday destination is in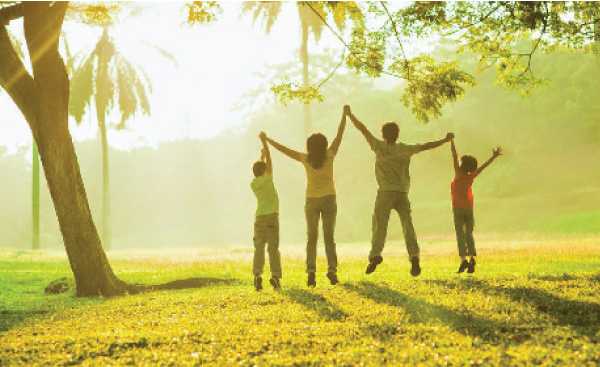 Hooray! The New Year is upon us and with it the pressure to come up with New Year resolutions. For majority of us, travelling to a holiday destination is in the cards and as a mother, you want to avoid the ups and downs of yesteryear. Here are travel tips that will come in handy as you prepare for the trip.
Take time to prepare: It is never too early to start planning for the trip. If you are going to stay in a hotel, you ought to book at least two to three months earlier.
A budget will also come in handy as it will help you plan your spending to ensure you have enough money for extra expenses and enough remaining to take you through the following month. Preparing for the trip also entails packing enough clothes bearing in mind the climate of your destination. Whilst packing, be careful so that you don't have a truckload of clothes that will be cumbersome to carry.
Don't forget the medicine: Children fall ill at the most unlikely times and we all know how fussy they can get. Beat the sickness at its game by carrying along easy-to-swallow medicine such as Calpol. Your first aid kit should also feature items such as bandages, antiseptic wipes, antihistamines and a thermometer.
Keep sweets at bay: Often times, mothers are guilty of giving their young ones sweets so as to calm them down. Don't try this if you are going to travel over a long distance, as you would have to deal with a sugar rush. Be warned: trying to contain a child in their seat once they have eaten an excessive amount of sugar can present a challenge. Instead, pack for them fruits that they are fond of.
Brand them: Yes, you read that right, brand them. Remember, you are not the only one travelling to whatever destination you are heading to and as such you can be sure that there will lots of people. Write your mobile number on your child's arm in biro so that they can be easily traced in case they get lost. If it's an older child, ensure they know your number off head, just in case.
Plan how you will spend the holiday: It is said that failing to plan is planning to fail and we couldn't agree more. Before you embark on the journey, prepare a list of possible activities that take various lengths of time and suit different weather conditions. You can create the timetable with the help of your family members so that everyone feels included. Admittedly, the best way to avoid a soul-destroying sulk from your teenager is to involve them in the planning for the holiday and asking them for their input. Also, look up the Internet for fascinating places to visit in the locale of your destination. You can also download apps online that are child friendly to keep them busy during travel or when they are worn out.
Ditch the handbag for a backpack: We all know how carrying a handbag can be cumbersome especially with kids who you may have to run after occasionally. A backpack will come in handy as it will allow you to not only carry a lot more than you would have with a handbag, but will also ensure that your hands are free to attend to the children. Oh, and dress down. Ensure that you and the kids are in comfortable attires that would allow you to freely move around.
One more thing; be flexible. Be prepared for frequent stops, whether you are travelling via public or private means. Nothing is cast in stone so expect some few surprises here and there. When that happens, take it in your stride. In addition, never leave children alone in a parked car. Always ensure to keep an eye on your children, particularly when you are in busy places like public pools or beaches. Their safety comes first.
Published in January 2015