We must be proactive as we mark Human Rights Day 2022
Whenever peace is not maintained, the result is the violation of human rights.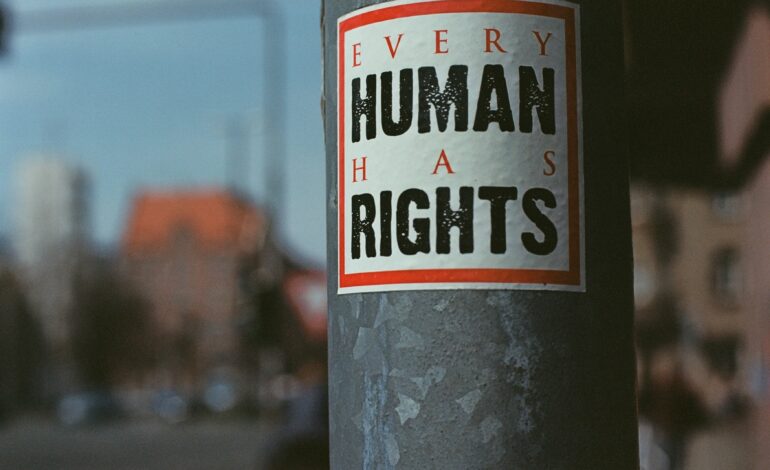 The 10th of December, this year will mark the 74th anniversary of the Universal Declaration of Human Rights. This year's slogan is "Dignity, Freedom, and Justice for All" and the call to action is #Standup4HumanRights.
Although the idea of human rights dates back to ancient times, it first came to light in Europe in the 17th century during the green revolution period. Human rights are a collection of rules or guidelines that are meant to safeguard and allow us to live fully. The Office of the United Nations High Commission for Human Rights (OHCHR) describes human rights as being "inherent to all human beings, regardless of nationality, place of residence, sex, national or ethnic origin, colour, religion, language, or any other status". Each of us, without exception, has an equal claim to human rights, which are interdependent, indivisible and interconnected. 
We are all bound together by a common set of privileges and obligations, which is why we must uphold human rights. We all have a responsibility to others as well as to the community. Everyone must exercise their rights in a way that respects the rights of others. For instance, when exercising one's right to free speech, one should do so without violating another's right to privacy.
Observance of human rights is especially important because we cannot live without each other. While there are things we can do individually, others require the input of those around us. We are caught up in an inescapable network of mutuality, tied together by a single garment of destiny. Whatever affects one directly, affects all indirectly.
In a recent United Nations Security Council meeting, Kenyan Ambassador to the UN, Martin Kimani told a story about how Kenya and most African countries were birthed by the end of an empirical rule. African borders were not created by Africans but were drawn in the distant colonial metropolis with no regard whatsoever to the ancient nations that were there before they arrived. Nonetheless, at the dawn of independence, had we chosen to pursue a state based on ethnic, racial or religious homogeneity we would still be fighting this many decades later. 
Instead, Africans chose to inherit the borders and focused on the future. Africans choose to follow the rules of the United Nations, not because African borders satisfied them, but because they aspired for something greater forged in peace. What am I driving at? Whenever peace is not maintained, the result is the violation of human rights. The current war between Russia and Ukraine has disrupted world economies and more so the supply chains. 
With Safaricom being a global citizen and having subscribed to the UN Guiding Principles on Human Rights and Business Principles, it has formulated a guiding policy. The policy is a commitment to protect against the infringement of human rights by acts or omissions. It is a commitment to corporate responsibility to respect human rights; to identify, prevent, mitigate and account for the way we address human rights; and to establish processes to enable the remediation of any adverse human rights impacts we cause or to which we contribute. 
As we celebrate the gains made on this world Human Rights Day, we must understand that a single day of remembrance, no matter how noteworthy, is insufficient. World Human Rights Day requires us to act by letting go of scepticism. We cannot afford to be complacent or depressed in our pursuit of human rights. The struggle continues as we seek change and transformation regarding human rights.
#Standup4HumanRights.
By Simon Gathu – Safaricom Sustainability Team