Woman nabbed for staging her own abduction
Detectives on Thursday night arrested Claire Muthoni after staging her own kidnapping to get Ksh30,000 from her mother Jane Wamuyu. Claire was arrested together with her friend Diana Wanjiku at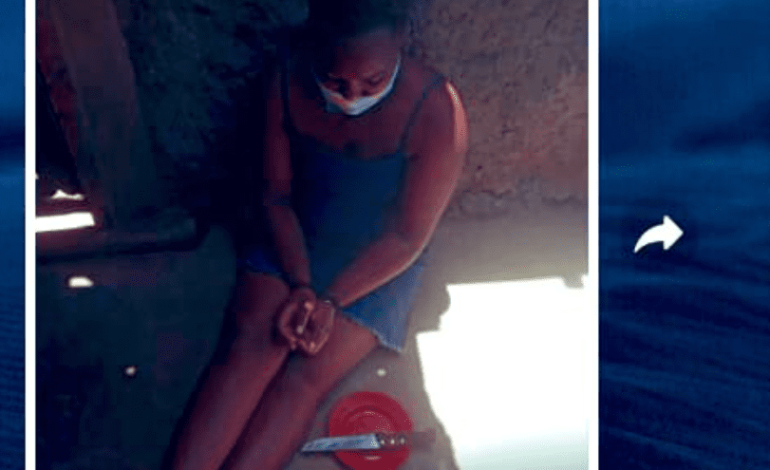 Detectives on Thursday night arrested Claire Muthoni after staging her own kidnapping to get Ksh30,000 from her mother Jane Wamuyu.
Claire was arrested together with her friend Diana Wanjiku at a bar by the Directorate of Criminal Investigations (DCI) detectives.
Two days before the arrest, Jane received a text message from Claire's phone number informing her that her daughter had been kidnapped.
The kidnappers demanded a ransom of Ksh30,000 failure to which, "her (daughter's) throat would be slit open".
Jane was further warned that if she tried to contact the police, her daughter would be killed.
The text message was sent together with a photo of Claire's hands and legs tied and a kitchen knife beside her.
Source:[Citizen TV]
With nothing left to do, Jane reported the case to Karen police station despite being warned not to involve law enforcement officers into the matter. Detectives from the Crime Research and Investigative Bureau immediately swung into action in hope of rescuing "the victim".
COVID-19 vaccine lands in Kenya
The Ministry of Health plans to administer the vaccines to healthcare workers and other essential workers including security personnel first, before moving on to the rest of the population.
DCI Director George Kinoti says their intelligence investigation led them to Misiani village in Kangundo village where they found Claire in the company of her friend safe and sound. Sources say that they had taken residence at Website Bar and staged the kidnapping inorder to exploit Claire's mother .
The two women were taken into custody and are presently awaiting arraignment.
The March Issue of Parents Magazine is here!
As we celebrate our women this month, we bring you the best stories and the most inspiring features to get you going.