ZARINA PATEL Epitome of a conquering spirit
Zarina Patel's life is a clear demonstration of a spirit that refused to be defeated by anything – whether by a person or a set of conditions. Her participation in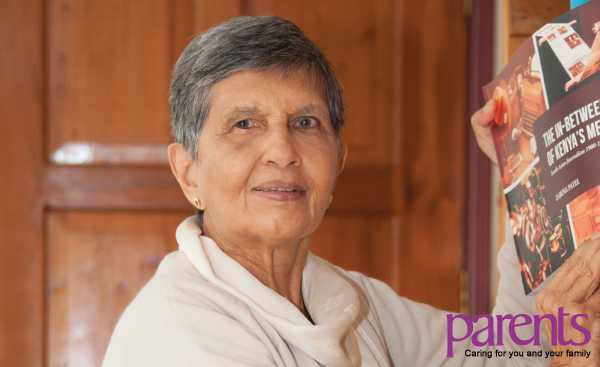 Zarina Patel's life is a clear demonstration of a spirit that refused to be defeated by anything – whether by a person or a set of conditions. Her participation in civil society over the years has made her an integral part of Kenya's contemporary identity. The 80-year-old author and historian as well as environmentalist and human-rights activist talked to ESTHER KIRAGU about her life.
Zarina Patel is best known for her selfless effort to save Jeevanjee Gardens in Nairobi from land grabbers in 1991. She is the granddaughter of Alibhai Mulla Jeevanjee, known as the father of South Asian politics in Kenya, a businessman and entrepreneur who in 1906 donated Jeevanjee Gardens, a five-acre recreational park right in the heart of Nairobi's central business district as a public resting area.
"I learnt from the newspapers that Jeevanjee Gardens was up for private development. The Nairobi City Council in collaboration with development partners planned to develop it into a multi-storey parking lot with a bus terminus, markets, theatres and shopping malls. At the time, I was based in Mombasa and I travelled to Nairobi with my mother, the youngest child of Jeevanjee, and began a spirited campaign to stop the development. I had the backing of the public, media and some activists with whose help we managed to halt the development," she explains.
Encountering racism and fighting for justice…
While human rights and environmental issues are at the core of Zarina's work, she has also fought personal battles challenging religious and racial discrimination. Growing up during the colonial era, Zarina witnessed racial discrimination first hand.
"At one time my dad, a popular eye specialist in Mombasa, was called to the then European Hospital (now Mombasa Hospital) to treat a patient but was asked to go in through the back door! I recall we couldn't go to certain hotels, beaches and even schools as they were reserved for whites only," she recounts adding that her home was adjacent to the Loreto Convent but she couldn't go there due to racial segregation. She attended the then White Sisters' Convent School, now the Star of the Sea School in Mombasa County.
She then travelled to the UK where she attended a Quaker boarding school, taking science subjects. Although she wanted to study medicine, her mother talked her out of it on grounds that the course demanded many years of study and was likely to interfere with any plans of marriage. Zarina settled for physiotherapy as a fair compromise.
"Being a Muslim and having attended a Catholic school and later a Quaker school, I had a good mix of cultural diversity and exposure to different religious belief systems," she says.
Zarina joined the Edinburgh Royal Infirmary for a three-year course before doing six months of internship in the UK. She came back home in 1956 ready to practice physiotherapy. "At the time, there was only one private physiotherapist in Mombasa – a white lady who ran her own practice.  I approached her to partner with her but to my disappointment, she would not consider it due to the racial divide. I had a difficult time, as the white doctors in Mombasa would not refer any patients to me. Even after independence at around 1966, there was still racial discrimination," she says.
Zarina was particularly interested in preventive physiotherapy especially on women and this often got her into trouble, such as whenever she advised a patient against some family planning medications given to her without information about their side effects. She recalls incidences where she treated patients suffering from severe breathing problems and openly disclosed to them that the cause of their poor health was their place of employment – a factory in Mombasa County. Concerned about justice and racism, Zarina began writing newspaper articles to speak out against racism meted out on Africans and the Asian community.
Zarina's social-historic paintings
A staunch feminist and socialist…
An unapologetic feminist, Zarina recalls a popular article – Call Me MS – she published in the now defunct 70's Viva Magazine, inspired by her experiences of being referred to as Mrs when she was Ms. "I had just read a book by Betty Freidan, The feminine Mystique, which became an eye opener for me regarding the place of women in the society. For the first time, I understood that I was not the problem; society was," she explains.
Also passionate about social work, she went on to become the chair of the board of the National Christian Council of Churches of Kenya (NCCK)'s Cottage Industry in Mombasa; as well as participating in the Mombasa County Council committees and various school boards, where she made her contribution. Later on she would join the NCCK in the department of community and race relations, a move that saw her travel countrywide setting up committee branches working on reconciliation. Although she admits at the time it was a great move, in retrospect she says the project was just a placebo.
"You feel like you are winning but you later realise this is yet another move to show the public you are making an effort but sadly, often there is never a real intention of changing attitudes within the society," she says of the sobering reality.
In 1968, Zarina got a sponsorship from the Ford Foundation to attend a one-year course at Massachusetts Institute of Technology (MIT) in the US. She stayed on and pursued a Masters degree in education at Harvard University with her main interest being counselling, as this would complement her physiotherapy practice.
"While studying in the US, I got to learn more on imperialism, capitalism and feminism and it changed my perspective of life. I remember returning to Kenya in the 70s and feeling anxious about finding people with the same thinking as myself. I was now a socialist and a much deeper feminist as my thinking had progressed thanks to the exposure," she says.
With time, she found her view and that of her husband differing. And so in 1975, after 13 years of marriage and with no children, she filed for a divorce at a time when the gesture was rare and frowned upon in her community.
"My husband was a well known surgeon in Mombasa and although he granted me the divorce, he was unwilling to pay for any post-divorce spousal maintenance. In addition, no lawyer in Mombasa was willing to represent me in court and thereby oppose my husband. I had to travel to Nairobi to get a lawyer and even when I got one to represent me, I still didn't get what I thought I deserved. Sadly, women never really get what they deserve because there is no economic value pegged on all the household and child rearing chores they do," she says of the divorce that became one of her many lessons in life.
Zarina moved on with her life, teaching in a nursing school in Mombasa albeit for a short period before starting a private practice in counselling at her late father's clinic. It was then that she got involved in an underground movement organizing for multi-partyism. She was one of the founding members of the Asian African Heritage Trust and a member of the Ufungamano Initiative for Constitutional Change in Kenya. In April 2003, the then government appointed her to serve on the Truth, Justice and Reconciliation Commission taskforce. Recently, she was appointed as a goodwill ambassador of the National Cohesion and Integration Commission (NCIC).
Today Zarina spends a lot of her time writing and has so far authored Challenge to Colonialism on the life of her grandfather – Alibhai Mulla Jeevanjee; Unquiet – the life of Makhan Singh, founder of Kenya's Trade union Movement and Stormy Petrel about Manilal Desai. Her latest book, The In-Between World of Kenya's Media, South Asian Journalism 1900-1992 was launched three weeks ago. Over the years she has penned a multitude of writings in the media on politics, culture and gender mainstreaming. She runs a publishing firm and is the managing editor of AwaaZ Magazine, as well as co-founder of the Kenyan Asian Forum.
Zarina is also a trustee of the South Asian Mosaic of Society and the Arts (SAMOSA) festival, which uses music, art and culture to propagate messages related to pluralism and harmonious coexistence in Kenya. Her home is a gallery of her socio-historic paintings, one of which is Mekatilili – the Giriama woman who led the struggle against British colonialism at the Coast. She lives with her partner Zahid Rajan and their sixteen -year-old adopted son; and enjoys reading, meeting like-minded friends and camping.
Published June 2015