1.7 million people lost their jobs in the second quarter – KNBS
A report released by the Kenya Bureau of Statistics (KNBS) on September 1, 2020, shows that 1,716,604 Kenyans lost their jobs between April and June. The unemployment rate has therefore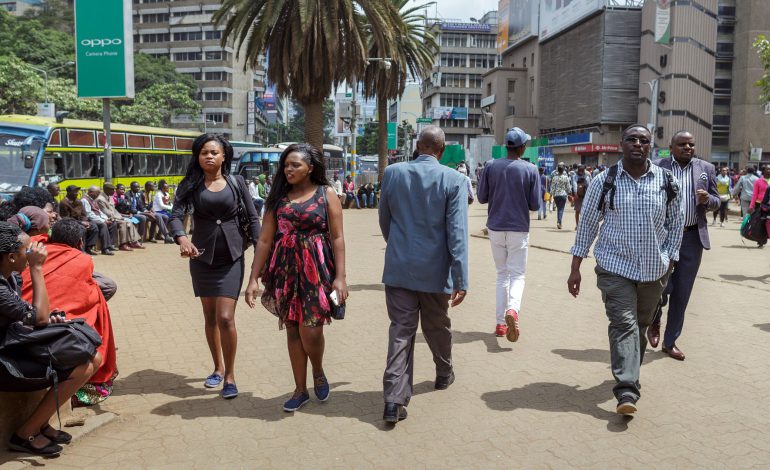 A report released by the Kenya Bureau of Statistics (KNBS) on September 1, 2020, shows that 1,716,604 Kenyans lost their jobs between April and June.
The unemployment rate has therefore increased by 58.6 per cent as compared to the first quarter where 961,666 people were unemployed.
The number has been aggravated by the long-term unemployed or those not part of the workforce for one year or more which has increased by 3.1 per cent to 551,563.
However, the most affected age groups were ages 20 to 24 and 25 to 29 whose unemployment rates were 22.8 and 21.7 per cent respectively.
The rise in the unemployment rate is occasioned by the hit of the Covid-19 pandemic, which has brought the country's economy on its knees. This has prompted businesses to lay off employees to cut down on costs.
One of the companies that have been adversely affected by the closing down of the borders is Kenya Airways which intends to send 1,240 of its employees home at the end of September. Other companies that have announced redundancies are Tuskys, the InterContinental Nairobi and the Norfolk Hotel.
Similarly, the closure of bars and banning of events has greatly affected many people who used to work in those industries. The profitability of banks has also been compromised by the risk of loan defaults by customers.
Since the year began, 1,920,443 Kenyans have lost their jobs.