255 Nairobi doctors on strike over delayed pay
About 255 doctors in Nairobi have declared a strike over what they term as breach of a contract by their employers the Nairobi Metropolitan Services(NMS) and Nairobi County as agreed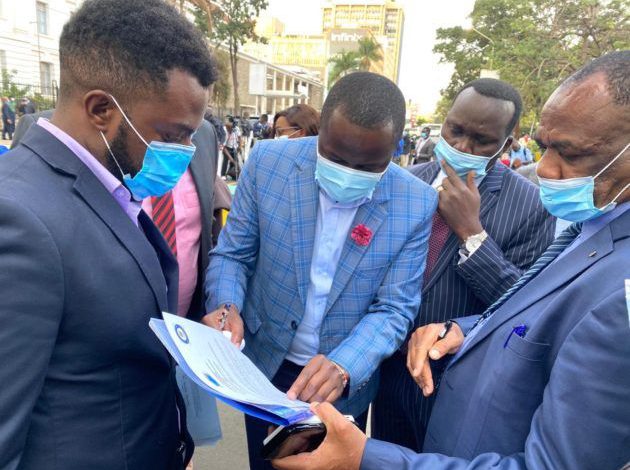 About 255 doctors in Nairobi have declared a strike over what they term as breach of a contract by their employers the Nairobi Metropolitan Services(NMS) and Nairobi County as agreed upon on August 26.
The doctors had issued a seven-day strike notice which elapsed yesterday after their September salaries were delayed despite their return-to-work formula stipulating that their dues would be paid by the fifth of every month. They also decried unexplained deductions of between Ksh 11,000 and 50,000 among the 11 doctors who have been paid.
According to the Nairobi branch secretary of the Kenya Medical Practitioners, Dentists and Pharmacists Union Thuranira Kaugiria, NMS had also breached most of the other agreements of the 26 August deal which had been agreed on after a week-long protest by members of the KMPDU at City Hall.
"The county has also failed to provide all the 255 unionisable doctors with a comprehensive medical insurance through the National Health Insurance Fund," said Kaugiria, adding that NMS had chosen a private insurer for kickbacks.
Hospitals Offering Free Or Discounted Breast Cancer Screening
Although breast cancer screening cannot help prevent breast cancer,it can help detect it early,when it is easier to treat.Here is a list of hospitals offering free or low-cost screenings to women across the country:
In rebuttal, NMS through deputy director general Kang'ethe Thuku said the salary delay was caused by late release funds to counties, after senators had a dragged-out row over the revenue-sharing. He also added that NMS had received an advisory from the head of public service not to proceed with the NHIF cover as Nairobi City County government had already engaged AAR to provide the same.
The Public Service Commission is set to review the case to give further direction, even as Thuku urges the doctors to go back to work.
The strike comes after a recent spike in COVID-19 cases in Kenya with 73 new cases and 11 deaths reported yesterday bringing Kenya's death toll to 777 and total caseload to 41, 619.
Featured image(Capital News): Officials from KPMPDU and NMS during the agreement signing.  
Parents Magazine ePaper
Read an ePaper copy of Parents Magazine. Caring for you and your family.
Grab a digital copy of Parents today!