5 things you must pack when travelling with toddlers
Travelling with toddlers is likely to change the way you pack and travel, especially because they require a lot of stuff. During a trip, however, you do not want to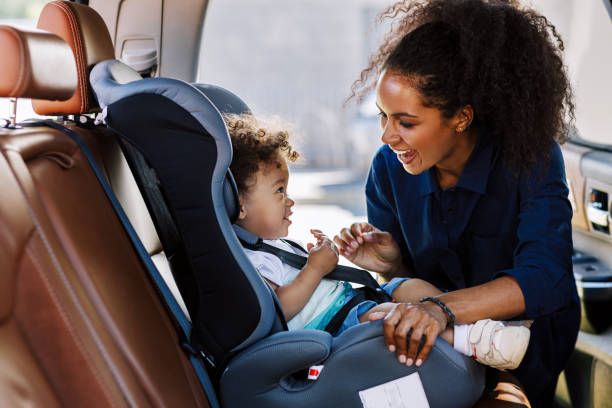 Travelling with toddlers is likely to change the way you pack and travel, especially because they require a lot of stuff. During a trip, however, you do not want to carry heavy luggage. Therefore, when packing for your toddler, it is best to only pack what is really necessary.
Figuring out what you need the first time you travel with your toddler can be hard. Here is a list of 5 things that you must remember to carry when travelling with your little ones.
A diaper backpack
Diaper backpacks are life savers when it comes to travelling with your baby. Besides carrying diapers, you can also carry, extra baby clothes, a water bottle and many other things for the baby in them.
Most diaper backpacks are lightweight hence lighten the load and keep things organized when you are travelling.
In case you're thinking of purchasing one, buy a wipe-clean material that will be extremely easy to clean in case of a spill or if the baby pukes on it.
Image courtesy: Pinterest
Baby Carrier
A baby carrier makes moving around with your baby easier and more comfortable. It also assures you of your baby's safety as you can strap them in when  going on your other activities.
The good thing about baby carriers is that they are affordable and not bulky. Also, some baby carriers are versatile and can be used as a front carrier and back carrier when the baby is older which can be a long-term investment.
Image courtesy: Pinterest
Sanitary/antibacterial wipes
Sanitary wipes are extremely important because you are not assured of access to clean water during your travel. Wipes come in handy as they can be used to wipe down surfaces and disinfect them. Also, when there is no water available, wipes become useful after diaper changes.
Nowadays, there are different brands of wipes to choose from and it is easy to find some that are pocket friendly.
Moreover, they are easily accessible as almost every retailer stocks them so you do not need to pack a year's supply of wipes.
Insulated food bag or container
Insulated food containers and bags come in handy while travelling as they keep your toddler's food or milk warm. This also helps if your baby is a picky eater. Getting spill-proof snack cups to carry in the insulated bag will go a long way as you don't have to worry about spilt food and the mess it makes.
5 ways to make bath time enjoyable for toddlers
When it comes to bathing a toddler, it is prudent to make it as interesting as any other activity that excites them like jumping in rain puddles.
Bibs
Bibs are also necessary as they help reduce the mess that children make during feeding times. Since they are small, they don't take up a lot of space in your travelling bags. They are also reasonably priced and getting silicone bibs will make cleaning easy for you!
Celebrate inspiring women with the March issue of Parents Magazine
On this issue Patience Nyange, one of Taita Taveta's gubernatorial aspirants shares her quest to give a voice to the voiceless; as we celebrate Maxine Wahome
Featured image courtesy: iStock