6 creative ways to announce your pregnancy
Finding out you're pregnant is usually very exciting and in most instances, you can't wait to break the news to everyone. Now, announcing your pregnancy can seem challenging because you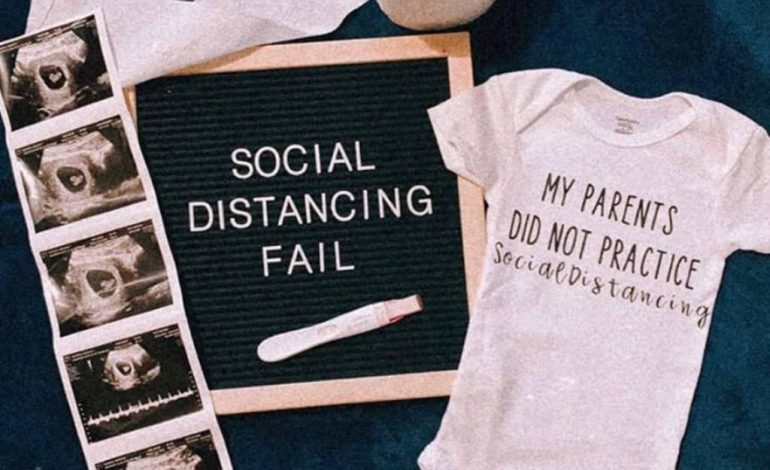 Finding out you're pregnant is usually very exciting and in most instances, you can't wait to break the news to everyone. Now, announcing your pregnancy can seem challenging because you don't know who to start with, how to do it and when to break the big news. It, however, does not have to be demanding. Rather, it should spur anticipation and eagerness from the mum-to-be as it is a special moment in their pregnancy.
Don't just blurt out the words. Instead, find innovative ways to let others in on your joy. This is a moment that might be engraved in your family and friends' memory forever hence it should be planned well and executed at the right moment.
Customised gifts
Gifts are highly appreciated as they come from a place of thought and love. Send customised gifts to those you would like to announce your pregnancy to. The gift you choose should give a hint of your pregnancy and the person receiving it should be able to tell the message you're trying to send. Examples of customised gifts include printed t-shirts written "Grandparents-to-be", "Aunt-to-be", you can also use customised mugs.
Of course they meant 'Auntie' 🙂
Photo moments
What fun way to announce your pregnancy than in a photo moment? Here, good timing is key. You want to use this moment to tell them the good news while also being quick as possible because a picture is taken in seconds and you might miss your chance. Ensure everyone is gathered for a snap and instead of the usual "1..2..3..say cheese" chip in "I'm pregnant!" at the end of the countdown and watch everyone scream in surprise and excitement, then the photo would have captured the precious moment!
Cake!
Yes, you can announce your pregnancy using cake. Bake or order a customised cake and host a party. Decorate the cake with tiny shoes, onesies, feeding bottle and other objects that will indicate a baby is on the way. Transcend and make it known by writing "We are having a baby' on the cake. Cakes also help in announcing the baby's gender. You can make the inside pink or blue to show whether it's a boy or a girl.
Over dinner
Telling your family over dinner has to be the best way to break the news. They are usually among the first people you make the announcement to and planning a meal for the occasion shows you value them and respect their views. It doesn't have to be a formal announcement. Use riddles and humor to hint that you're expectant. A good example is hinting that you are eating for two.
READ ALSO:5 creative ideas for a maternity shoot
Create a video
This is a great way to announce your pregnancy to a larger audience. This can be your fans on social media, or your friends and acquaintances. Create a short video breaking the news to them. It is your news so it's okay to be extra. Add drumrolls, confetti, applauses and other effects that will make the announcement fun and memorable. Creating a video will also help in having a record of your announcement for future reference and memory.
Take a picture
Have a small set up of objects that tell the pregnancy, take a picture and post it. Some of the objects you could use are your pregnancy test, a sonogram picture, baby clothes and shoes. Place them creatively and use different angles for the shots. You can add a caption to the post breaking the news. It could be cheesy, humorous or straight to the point.  
The exciting June issue of Parents magazine is here!
In this exciting issue, we catch up with TV and radio host Anthony Ndiema and his wife Nenoh Ndiema as they get up close and candid on their marriage and their parenting journey. The two open up on their bumpy start to finally finding stability in a way that you don't want to miss! Elsewhere, we go …