Jane Njeri Maina on securing a niche in law and politics
Get out there and start with whatever little thing you can do to put your knowledge into practice.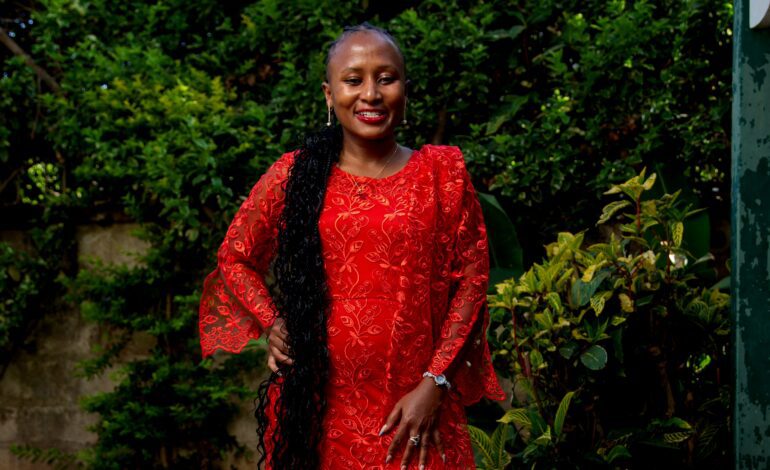 At 29 years, Jane Njeri is the youngest member of parliament to ever be elected in central Kenya. She is also an advocate of the High Court of Kenya. She shares with CECILIA ASHIOYA, her journey in politics and law and the plans she has for her constituents.
Jane Njeri always dreamed of becoming a doctor, driven by her innate empathy and a strong desire to help others. However, those around her noticed her exceptional skills in oration, debate, and drama and told her so. Despite this, Jane remained committed to her ambition of becoming a doctor, viewing it as a means of fulfilling her calling to care for, and serve others.
After her secondary education at Kabare High School in Kirinyaga County, she enrolled at the University of Nairobi for a degree course in medicine. During orientation, she realised that the course did not match her desire or ambition and she opted out. She went ahead to pursue law, a career path that her big brother had suggested once she finished her secondary education. She gave it a shot and interestingly, the course was a good ride and it felt a right career.
Her educational journey nurtured her career path both in law and politics. After her four-year degree in law, she proceeded to Kenya School of Law, Karen Campus. She did her pupillage internship at Lilian Amere Advocates for one year. She was admitted to the bar on the 3rd of November 2019.
Upon completion of her tertiary education in 2017, she vied for the position of County Assembly speaker in Kirinyanga County at the age of 22, an experience she reveals gave her good exposure and an introduction to politics.
"Politics was something I was aiming at from a very young age. I was a leader at a basic level and was outspoken, driven, and passionate about transforming my community. I felt there was a huge disconnect between what leaders purport to be and what the people vote in", she says.
Although her initial attempt into politics suffered a significant setback, she refused to be deterred and went on to make a second attempt. Her unwavering ambition to be an advocate for the marginalized and underrepresented people became a reality when she opened her legal firm – Njeri Maina Law Advocates, where she frequently engaged in pro bono work.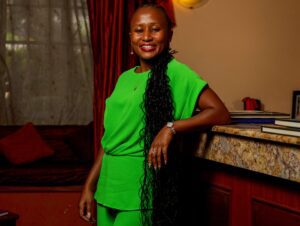 In 2022, she vied for the position of Woman Representative for Kirinyaga County and emerged victorious after garnering 175,001 votes. She became the youngest female legislator in Central Kenya.
The progression of her career as a woman representative is awe-inspiring. She recounts her first day in parliament as an incredibly daunting experience that left her questioning whether she belonged there at all. She wondered if she was equipped to speak up and stand out amongst the sea of other politicians, or if she would simply blend in and go unnoticed
Fortunately, she was able to quickly find her footing, and her legal background provided her with the necessary support to launch her political career. Alongside her fellow representatives, she has played an instrumental role in drafting important legislation, posing pertinent questions during parliamentary sessions, actively engaging in debates, and working to amend the constitution, specifically in regard to the two-thirds gender rule and equity.
Jane has been working on flagship projects at the county since her election. She aims to build responsible communities by empowering them from the grassroots level. Her passion for women's economic empowerment is evident through her involvement with the Women's Enterprise Fund.
Her goal is to empower women by building their capacity for value addition, which will enable them to produce essential items such as sanitary towels. With the current harsh economic times Kenyans are faced with, many girls are unable to afford these necessities. Therefore, her focus is on creating sustainable solutions that will not only benefit women but also help alleviate the financial burden faced by families.
Njeri also admits to the pressure she faces as a young leader.
"You need to work twice as hard to silence some of the criticism on your work delivery and also being judged on the aspect of being young. Furthermore, favoritism plays a hand, forcing you to fight your way through and not to allow people to tear you down," she adds.
When I was going through the campaigns. I lost my dad but I still had to be there, smile, and explain my agenda for the people. I had to be self-giving, knowing that it was not about me but the people of Kirinyaga, their needs and expectations," she confesses,
Njeri is also a strong advocate for ending gender-based violence (GBV). She has made strides at an individual level and as a legislator to bring a change in her community. Her interest was inspired by the women she interacted with as a pro bono lawyer.
"Watching women go through the same cycle of violence over and over with no escape route and no protection from the law was a sad and an emotionally draining experience. That is why I take women's issues at the core of my heart to ensure that issues that promote GBV are dealt with," she asserts.
She concludes by advising aspiring lawyers not to wait around to be employed, since they might end up feeling frustrated, underpaid, and overworked.
"Get out there and start with whatever little thing you can do to put your knowledge into practice. Stay around the courtroom to get people who wish to be represented. Knock on doors, and be able and willing to hustle," she concludes.