Bramuel Mwalo: On carving a niche in the tech industry 
Technology is the future and moving forward, many ideas will either be powered by technology, driven by technology, scaled up by technology, or experienced through technology.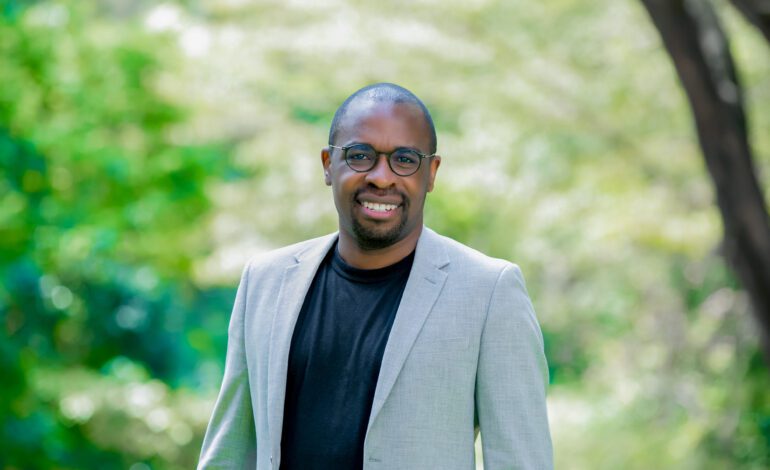 Over the last century, society has witnessed technological advancements that continue to make our everyday lives easier, more convenient, and more interesting. Bramuel Mwalo, the Founder and CEO of Xetova, is one of the few people who have taken up the space and used it to their advantage. He shares with CECILIA ASHIOYA, how he has managed to stay relevant and his vision to move Africa to greater heights through technology.
"Technology is the future and moving forward, many ideas will either be powered by technology, driven by technology, scaled up by technology, or experienced through technology," is how Brameul Mwalo opens up this conversation.
It is evident that 34-year-old Mwalo is convinced that the future lies in tech. His conviction is what drove him to start Xetova, a tech start-up, that helps organizations use data to transform their businesses and impact their operating environment. The company focuses on simplifying data utilization and how companies use artificial intelligence, big data, and machine learning.
The idea to start Xetova was sparked by Mwalo's passion for solving problems and a desire to progress in his career.
"I started Xetova to fix a problem that I thought if fixed would significantly transform how Africa as a continent is going to use data and technology to create an impact," he says.
Mwalo believes that if data is consumed and transformed in an insightful direction, it will have significant power in terms of how people access healthcare, how security is managed, how the quality of a product and finances are managed, and how the quality of life is improved. In line with this, the techpreneur will stop at nothing until he accomplishes his dream of making Xetova the go-to tech company for business intelligence and support.
Just like many start-ups out there that are faced with the challenge of starting capital, it was not any different for Xetova. Mwalo says he bootstrapped with the little capital he had, made some money, and later raised seed capital that enabled Xetova the company to grow.
They say knowledge is power and Mwalo has made the search for knowledge a part of his life. He is an avid reader and often takes short courses to sharpen his skills. Mwalo boasts of an Undergraduate degree in Finance and Banking, a Master's of Science in Corporate Finance, a Postgraduate degree in Corporate Innovation and an ongoing PhD in Business Administration, Entrepreneurship Development. He has also built a strong network of colleagues and mentors from whom he constantly learns.
Away from his job, Mwalo enjoys cooking and composing music. He is also a father of one, a role he enjoys and takes seriously.
"Being a parent is a relationship with a human being and that requires more intentionality," he says.
Nevertheless, he admits that there are days when one may not do well as a parent. His advice to parents is to keep an open mind, embrace growth, be objective and be clear on what they want for their child. This, he says, can help strike a balance between parenting and career.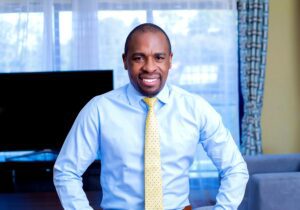 For the over three years that Xetova has been in operation, it has come up with many innovations mainly out of lessons learnt. But challenges have also been part of the journey. For instance, Mwalo reveals that Covid-19 was the company's greatest challenge as it brought everything to a standstill. It challenged them to find innovative ways to adapt to the times.
"We anticipated certain things to happen and anchored ourselves as a solution to them," he acknowledges.
Also, the fact that the company is among the first tech start-ups to mainstream artificial intelligence in Africa, and their ability to build technology that supports supply chain management in health care gave them relevance and kept them going. Further, Mwalo celebrates his team which he says stayed committed, loyal, and believed in the mission and vision of the company.
Currently, Xetova has a team of over 50 employees who work together to solve complex problems by building software that delivers the value of data science and artificial intelligence to organisations.
"We are a revenue-generating company and I would proudly say 30 of the top corporates in the country, public and private, are our clients," he adds.
Despite leveraging complex technology, Mwalo reveals that his company makes its products easy to use and consume, even for people who don't have a background in data science and technology.
"People don't consume technology, but the output of it. That's when we hop in to simplify the output for everyone to be good at their job without having to deal with the complexities of technology," he adds.
Some of the lessons he has picked as the Founder and CEO of Xetova are the importance of humility, willingness to learn, listening skills, and knowing what to pick and what to ignore.
Mwalo admits that it is hard to predict Xetova's future due to the fast-evolving nature of tech. He notes that a simple trend can double or triple one's benefits or slow them down. He is optimistic that Xetova will be Africa's largest trade intelligence network in the coming years, impacting how Africa interacts with the rest of the world, and how corporations can design products to engineer their growth. He also hopes to expand to other African countries.
Mwalo advises those who wish to venture into the tech business to be committed because building a technology company takes time and involves many dynamics. He, however, reveals that there are infinite possibilities. Further, Mwalo emphasizes the importance of knowing the 'why'.
"The industry at times can get punishing in the sense that the market can witness growth but as soon as you get in, half of the things you assumed become your downfall," he concludes.