7 Money management tips for beginners
Money management is a tricky and sensitive topic that most people have not yet mastered. Learning how to manage your finances and staying afloat during both tough and smooth economic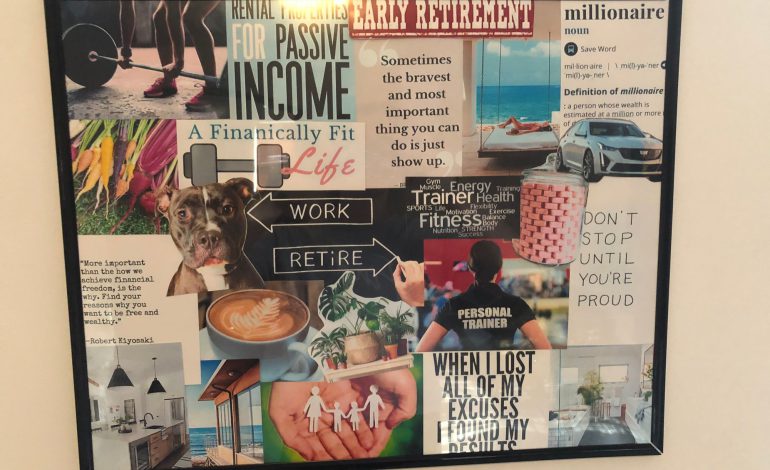 Money management is a tricky and sensitive topic that most people have not yet mastered. Learning how to manage your finances and staying afloat during both tough and smooth economic times is a skill that everyone should aim to develop.
Here are seven simple money management tips that can help you get started on your journey towards better financial health.
Set financial goals
Setting the right financial goals is one of the most vital tips you can use to manage your money. It will help you be motivated and stay on track with your finances. There are no right or wrong goals since they are tailored to your needs and wants. Making clear and specific goals for your finances based on your earnings and spending will align your financial goals and make you stick to them.
Image courtesy: Pinterest
Have an emergency fund
An emergency fund is an amount of money that you set aside to help you in case of an emergency. Such a fund will prevent you from spending your savings on emergencies and keep you out of financial trouble. An emergency fund should be treated as a mandatory monthly expense.
Create a realistic monthly budget
Creating a budget helps you to stay on top of your finances. It gives you a sense of control since you can see where your money goes and what it does.
Having a budget reduces impulse spending which is one of the ways to develop healthier money habits.
Making use of budgeting apps and spreadsheets will keep you updated and organized on things you need to spend on in the present and future.
Image courtesy: iStock
Save for retirement
Planning for retirement early enough helps to set you up properly in advance. Saving up a little money every month will assist you to reduce the stress and anxiety levels that come with worrying about your future.
Having a retirements savings account that gives compounded interests will help multiply the amount significantly over the years.
Track your spending
Keeping track of how you spend your finances will help you re-evaluate your spending habits. This gives you a sense of confidence about your money and can help you stay on track in case things get more challenging.
You could track your spending digitally by using tracking apps or use the traditional pen and paper method where you save receipts and record them in a notebook.
Image courtesy: iStock
Have an investment strategy
Investing makes your money work for you. This means that you could grow an amount of money by investing in businesses, stocks or even money market funds. If you invest for a long period, you might reap amazing returns. Starting small and making bigger deposits when you're able to will make your financial portfolio look great.
5 Tips for managing small business finances
Regardless of the size of your business, you must be able to account for every cent that goes in and out.
Create a plan to pay off debt
Planning on paying off debt might help you to manage your finances well. A plan reduces the anxiety caused by debts. Debts negatively affect your present budget and future savings. Making it a priority or even a part of your monthly expenses and paying it off in small bits might reduce the interests that make your pockets bleed.
Remember…
Setting up yourself for financial success is not an uphill task. You can start small and simple and keep tweaking habits that fit your lifestyle. Working on the above tips over time might help you develop healthy financial habits that will be immensely helpful at every stage and age of your life.
Celebrate inspiring women with the March issue of Parents Magazine
On this issue Patience Nyange, one of Taita Taveta's gubernatorial aspirants shares her quest to give a voice to the voiceless; as we celebrate Maxine Wahome