70 per cent of Kenyans do not want schools to reopen – Infotrak
70 per cent of Kenyans do not want schools to reopen in September, an Infotrak survey shows. 41 per cent of those opposed to the reopening said that they fear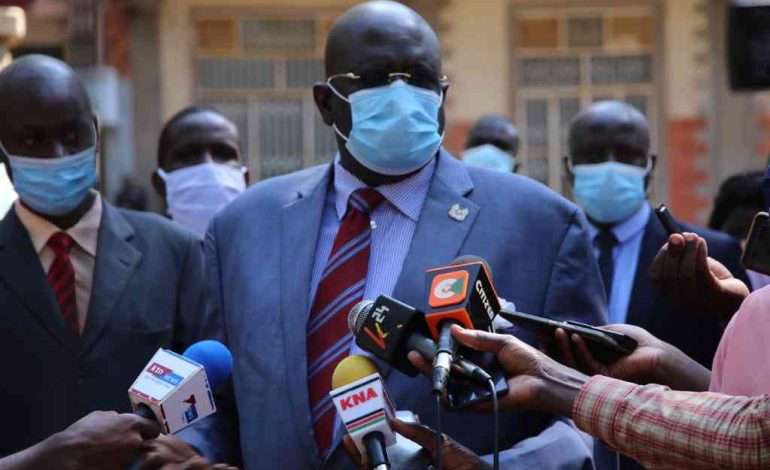 70 per cent of Kenyans do not want schools to reopen in September, an Infotrak survey shows.
41 per cent of those opposed to the reopening said that they fear that the Covid-19 infections will go up.
"Twenty-one per cent of the respondents said the chances of children contracting the virus in school and spreading it is very high," the special projects and loyalty research manager at Infotrak Research and Consulting, Walter Nyabundi said on Sunday.
READ ALSO: Effective ways to teach your kids time management
Another 15 per cent are concerned that social distancing in schools may be impossible.
Eight per cent of the respondents said that the increasing number of cases in the country is proof that the virus is not under control. Six per cent fear that the worst of the pandemic has not yet hit Kenya. Another six per cent do not have high hopes that schools can keep children safe.
81 per cent of Nairobi residents don't want schools to reopen in September. However, in Coast, which is a Covid-19 hotspot, 54 per cent of the residents want schools to reopen.
ALSO READ: The losers and winners in the 2020/2021 Kenyan budget
Majority of Nyanza (81 %) and Rift Valley (74 %)  residents do not want schools to reopen. Majority of those opposed (71 %) to the reopening of schools live in rural areas while 68 per cent live in urban areas.
The Infotrak research has also revealed that 42 per cent of children do not wear masks when they go out to play. 50 per cent of the children do not maintain social distance. However, a whopping 66 per cent of the children no longer go out to play since Covid-19 broke out.
How schools are preparing for the reopening
On June 6, 2020, President Uhuru Kenyatta instructed the Ministry of Education to announce a revised calendar in mid-August. The president further directed the MOE to come up with strategies to safeguard children from contracting Covid-19.
Education Cabinet Secretary Prof George Magoha has expressed confidence in the measures schools have put in place.
"I'm currently visiting schools to inspect the preparedness in accepting learners when a decision is made to reopen the institutions. I'm very impressed with the progress, including the provision of water and an arrangement to avoid overcrowding in classes," Prof Magoha said.
DON'T MISS: The best gifts for father's day 2020
The CS made an impromptu visit at Kakamega Primary School on Sunday. He said that MPs have procured tanks for schools to ensure children wash their hands regularly. Magoha urged Teso North and South leaders to provide water tanks for schools so that they can maintain proper hygiene.
Prof Magoha said the government will provide hand sanitizers and two washable face masks for all learners when schools reopen. The final decision to reopen schools will be based on what the Ministry of Health and other government agencies advice.
"We are having consultations on this issue (reopening of schools) with all stakeholders. In the coming weeks, we will have a public participation process. A final decision will be made after the Ministry of Health has advised the government on whether it is safe enough for schools to reopen," Prof Magoha said on Sunday.