8 Creative date ideas for Valentine's Day
Instead of taking the cliché route of buying flowers, going out to a candle-lit dinner, and having ice cream to end the date, here are some creative date ideas for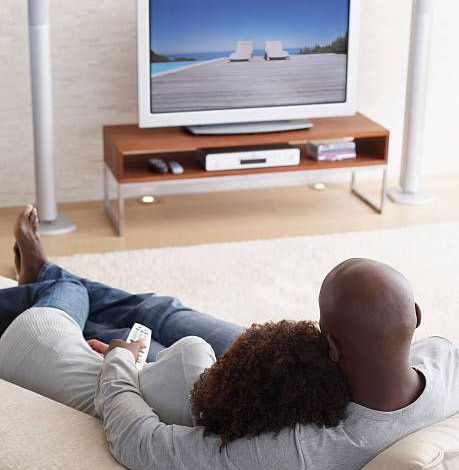 Instead of taking the cliché route of buying flowers, going out to a candle-lit dinner, and having ice cream to end the date, here are some creative date ideas for you and your date for Valentine's Day.
Plan a TV show or movie marathon
It is not a must for a Valentine's date to be outdoors. Watching a TV show or movie that you both wanted to watch together could be your date. Getting a bunch of drinks and comfort food to snack on could be a relaxing way to spend time with your significant other. This is an excellent way to have quality time.
Recreate your favorite date
Do you know that date you never stop reminiscing about? Whether it was your first date or a recent one you had, go down memory lane by recreating it and re-experiencing it. It could be in the same area or a different one, but the memories and experience are what matters!
Romantic Bedroom Ideas for Valentines
[https://parentsafrica.com/content/images/wordpress/2017/01/insyle.jpg] > Valentine's Day is another opportunity for lovers to celebrate love and rekindletheir passion for each other. It is also an opportunity to take a break from themundane and let sparks of love fly once more. Since the day is likely toc…
Have a cook-off/bake-off
For couples with a competitive spirit, having a cook-off or bake-off is a great way to spend time during Valentine's Day. The one that makes the most tantalizing dish wins and could even get extra points for a meal served with Valentine's theme. Cooking creates fond memories that you would be able to look back at or even document.
Go to the spa together
Having a spa date during Valentine's Day is another relaxing date idea. Getting massages together leaves both of you feeling refreshed and rejuvenated both physically and mentally. You could also opt for an at-home spa session if you would like to be in the comfort and convenience of your home.
Valentine's Day ideas to rekindle love
[https://parentsafrica.com/content/images/wordpress/2017/01/relationship-1.jpg] > While love ought to be celebrated every day, some extra emphasis on Valentine'sDay is more than welcome. Some people equate Valentine's Day to a New Year's eveof sorts in relationships – a time to start afresh and renew your l…
Take a scenic drive
A fueled car and an amazing playlist are all you need to gear up for a scenic drive. Whether it's a drive around town or outside town, driving is a great way to get to know your date. It gives the kind of privacy that is enough to have intimate conversations. If you've been together for a while, it is also a great time to enjoy each other's company without the disruptions of everyday life.
https://media.istockphoto.com/photos/rear-view-of-couple-on-road-trip-driving-classic-convertible-car-picture-id
Tour different locations together and have staycations
Taking a tour of your town/city from a touristic point of view gives you so much to enjoy and discover. Checking out local bars, hotels, and even landmarks gives you both fresh perspectives. You could plan a staycation for you and your significant other and get to experience more things that aren't available in your town/city. It is both a fun and inexpensive date idea.
We found love in the workplace
> Often times, the last place most people want or even believe a lifelong romancecan flourish is at the workplace. But when love came calling for the thenworkmates David Wanjie and Ruth Mulandi, they had no choice but to answer it.They speak to ESTHER AKELLO on how they found love in the workplac…
Schedule a wine or beer tasting
If your date loves drinking wine, you could schedule to take them to a winery. It is a thoughtful way to spend time with your lover especially if he/she is a wine lover. Alternatively, you could have different bottles of wine shipped to your location and do a virtual wine/beer and sample them at the comfort of your home and have a little privacy too.
Make a joint/relationship vision board
Sharing your future goals with your significant other and making a vision board is one of the best ways to connect with your partner. The vision board is a great way for both of you to express your needs. It smoothens your communication and is a fun way of spending your Valentine's Day.
You don't need to break the bank on Valentine's Day with these date ideas. Spending quality time with your significant other while doing fun activities could create memories that you would both cherish. The best thing is you get to know your partner even better!
A long love affair, a break up, and a wedding
[https://parentsafrica.com/content/images/wordpress/2014/03/201302-bond-thairu.jpg]LilianWanjiku Thairu, 31, a computer specialist, and John Kiriungi Wang'ondu, 31, acomputer software engineer, met during their time in university. A strongfriendship blossomed and with time the couple fell in love. Their lo…