8 reasons why you must get the right bra size
A bra is a necessary undergarment. Unfortunately, bra shopping is not always easy mainly because most ladies do not know how to get the right bra size. While a bra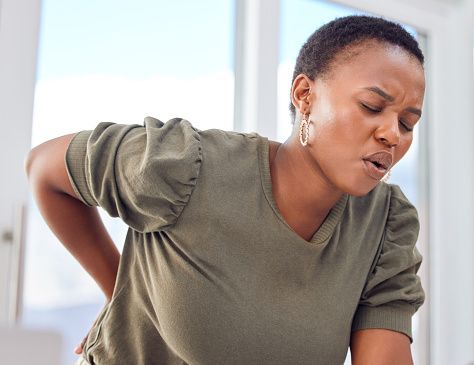 A bra is a necessary undergarment. Unfortunately, bra shopping is not always easy mainly because most ladies do not know how to get the right bra size. While a bra that is a few inches bigger or smaller may appear harmless, turns out there are several issues associated with wearing the wrong size of bra.
Curious? Read on to find out why you shouldn't wear the wrong size bra.
Back pain
The whole point of wearing a bra is to provide support. When you wear a bra that is a tad too small for you, you don't get the necessary support. As a result, there is pressure on your back and this could lead to pain.
Unfortunately, back pain can ruin your posture also. This is because you tend to hunch over to ease the pain in your back.
Inability to exercise
If you plan on starting a fitness journey, you should consider getting the right fitting sports bra. Sports bras are specially made to offer maximum comfort as you exercise. Exercise with an ill-fitting bra can be a little too uncomfortable for your liking.
Breast pain
It goes without saying that if your bra is the wrong size, either in the cups or bust, it will dig into your bust and breasts and cause discomfort and sometimes even pain.
Please note: Pain in the breast can be a result of pregnancy, menses and some medical issues. If you rule out the above and you are sure that your bra fits, visit your doctor.
READ ALSO: 5 things to remember when buying bras
Shoulder pain
One of the things to consider when buying a bra is the strap size. If you have a large cup size, get a bra that has wider straps to ensure that weight is evenly distributed and avoid the straps digging into your shoulders.
Also, ensure that you get the right length of straps. If the ones you have are too short, you can consider getting strap extenders or just buy detachable straps that are the right fit.
Please note that sometimes even when the straps are the right size, pain can still occur especially due to conditions like Gigantomastia.
At age 10, I noticed my bust was bigger than my peers'- My gigantomastia story – Parents Magazine
Gigantomastia is a rare condition characterized by excessive breast growth. It may occur spontaneously, during puberty or pregnancy, or while taking certain …
Premature sagging
While some people buy bras too small for them, others buy a size too bigger. Again, with a bigger size bra, there is not much in terms of support. As a result, your breasts will sag prematurely and you may even develop stretch marks.
Embarassment
A wrong bra size may cause you a load of embarrassment, especially when wearing low plunge dresses.  To save face, just get the right bra size.
Mastitis
As horrific as this sounds, a small thing like the wrong bra can cause this painful condition for nursing mothers. If your bra is too small, the underwire can press against the milk ducts and block the flow of milk. As a result, the milk backs up and causes infection.
Skin abrasions
If your bra is tighter than it should be, the straps keep rubbing into your skin and cause irritation which can open up the skin causing chaffing, rashes and even stretch marks.
Support your boobs with right bra
Many women wear the wrong size of bra, often a cup-size or two out. It isimportant to get the right support for your boobs and back by wearing the rightsize, especially when it comes to sports bras, as adequate support is essentialwhen exercising. The classic mistake most women make is choosing a…
Bra shopping is not a matter of walking in and out of the store. You need to know your size beforehand and always fit the bra before buying it. Fitting may be time-consuming but you will save yourself a lot of trouble later by ensuring that you get the right bra size.
Celebrate inspiring women with the March issue of Parents Magazine
On this issue Patience Nyange, one of Taita Taveta's gubernatorial aspirants shares her quest to give a voice to the voiceless; as we celebrate Maxine Wahome