9 succumb to Monkeypox in Congo
Nine people have succumbed to the recent outbreak of the Monkeypox virus according to health authorities in Congo. The country is the worst hit by the disease with an estimated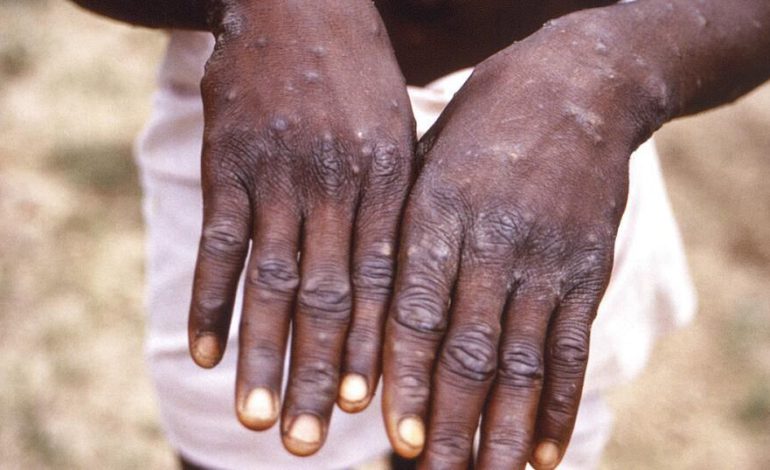 Nine people have succumbed to the recent outbreak of the Monkeypox virus according to health authorities in Congo. The country is the worst hit by the disease with an estimated 465 confirmed cases of the disease in the country where the disease is endemic.
Speaking to the Washinton Post, Dr Aime Alongo, chief of the Sankuru health division in Congo, said that the high rate of infection in the country is due to the consumption of dead monkeys and rodents among residents.
Nigeria has also reported its first death from the disease a month after the country reported its first case. The Nigeria Centre for Disease Control (NCDC) also reported six more cases of Monkeypox bringing the total number of confirmed cases this month to 21.
"Among the 21 cases reported in 2022 so far, there has been no evidence of any new or unusual transmission of the virus, nor changes in its clinical manifestation documented (including symptoms, profile and virulence)," NCDC said.
Government on high alert in the wake of monkeypox outbreak
Monkeypox can be contracted through close contact with an infected individual and has an incubation period of between 6 to 13 days.
The centre further said that Nigeria's risk of exposure to the Monkeypox virus is high based on recent risk assessments.
Health authorities globally remain on high alert as several cases of the virus have been reported in non-endemic regions including several countries in Europe and the US. However, experts have not yet determined whether the current outbreak could be due to a new strain of the virus.
The edition that celebrates mothers!
Radio Citizen presenter Jeridah Andayi graces our May cover with her three children as we celebrate mothers all month long! Even with her busy schedule and the many hats that she wears, her role as a mother is the one she cherishes most.
Featured Image: CDC