A King is born
Let light shine out of darkness,' made His light shine in our hearts to give us the light of the knowledge of the glory of God in the face of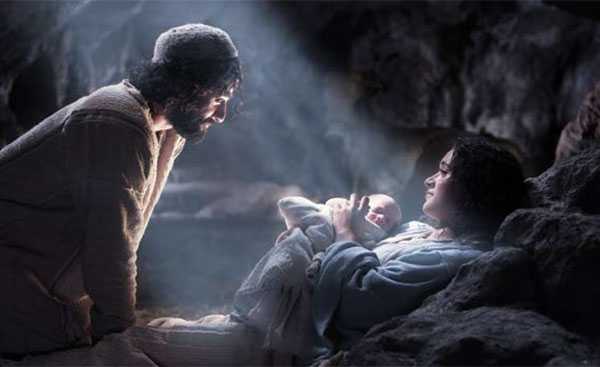 Let light shine out of darkness,' made His light shine in our hearts to give us the light of the knowledge of the glory of God in the face of Christ…
A recent full-page advertisement in one local newspaper caught my eye. In the centre of the page were the words: It's a boy. Then printed across the bottom of the page were these words from Luke 2:11,"Today in the town of David a Saviour has been born to you; He is Christ the Lord." 
This simple message, "It's a boy" proclaimed the indescribable gift of a Saviour who came to earth as a baby. Why did he do it?
We needed God to send Jesus. Because of our sins, we were separated from a holy God as exemplified in Romans 3: 23, "For all have sinned and fallen short of the glory of God and are justified freely by His grace through the redemption that came by Christ Jesus. God presented Him as a gift of atonement through faith in His blood."
A perfect saviour and mediator was needed to bring us back together. Only God could restore the relationship. God loved us so much that He sent His only Son Jesus Christ so that our relationship could be restored. Jesus was the only one who could meet His demand for a perfect sacrifice. He was sinless.
He willingly gave Himself on the cross as we read in Hebrews 9:11-15,"When Christ came as high priest of the good things that are already here, He went through the greater and more perfect tabernacle that is not man-made, that is to say, not a part of this creation. He did not enter by means of the blood of goats and calves, but He entered the Most Holy Place once for all by His own blood, having obtained eternal redemption." God accepted that sacrifice and raised Him from the dead.
Because of our needs and His love, God the Father gave us the gift of Jesus the Son. You should accept His gift today – it is free. Since that first Christmas day almost 2,000 years ago, the assurance that God is with His people has taken on new meaning. Before Jesus was born, the Israelites were assured that even in judgment they could have hope because God was with them. Yet they didn't know God as fully as we can today.
We have a great advantage over the Old Testament saints because through reading the New Testament we can see the Glory of God in the face of Jesus Christ. In 2 Corinthians 4:6 we read, "For God who said, 'Let light shine out of darkness,' made His light shine in our hearts to give us the light of the knowledge of the glory of God in the face of Christ." And we can sense His presence in all situations of life because the Holy Spirit makes Him real to us.
When I need to be reassured that God is with me, I picture the face of Jesus as He took little children into His arms and blessed them as we read in Mathew 19:13-15, "The little children were brought to Jesus for Him to place His hands on them and pray for them. But the disciples rebuked those who brought them. Jesus said, 'Let the little children come to me and do not hinder them, for the kingdom of heaven belongs to such as these." 
Then I think of His crucifixion. I see His face battered and blood-streaked. This reminds me of all He endured to be my Saviour. Finally, I reflect on His promise given in Matthew 28:20,  "I am with you always, even to the end of the age." And I am spiritually refreshed.
God came in human form when Jesus was born in Bethlehem. All who trust Him can find renewed strength for every need. Why? Because the birth of Christ gives new meaning to the name Immanuel – God with us. The birth of Christ brought God to man, but it took the cross of Christ to bring man to God.
Have a merry Christmas and a prosperous 2015.
Published in December 2014