MARGERY KABUYA: On women's friendships and becoming grandma
It is without doubt that almost each one of us has benefitted from a great friendship in life. But how many people realise the value of friendships and take time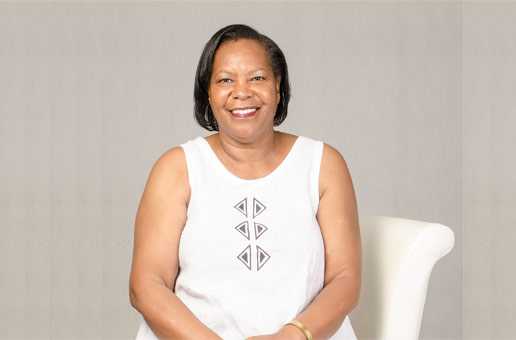 It is without doubt that almost each one of us has benefitted from a great friendship in life. But how many people realise the value of friendships and take time to celebrate them? Margery Kabuya has highlighted stories of more than forty women's friendships in her newly launched book – Celebrating Friendships Among Women: The Power of True Women Connections. She had a chat with ESTHER KIRAGU on her life, becoming a grandmother, and the motivation to write a book on women's friendships. 
I spent a warm Wednesday afternoon in the company of Margery Kabuya at her beautiful home in Nairobi where this interview took place. Talking to Margery, even for the first time, feels like talking to a dear long lost friend. She is easy-going, warm and very loveable. And truly hospitable.
I am curious to find out the inspiration behind her recently launched book – Celebrating friendships among women: the power of true women connections. She tells me she has always had many friends throughout her life and even has a friend from class one whom she has remained very close to.
She has benefited immensely from great friendships in her life and one of those times was when she lost her husband Muito Kabuya in an accident in 2010. She is grateful for the enormous support she received during that very difficult time.
"I must admit I have been lucky to have friends who don't just show up and go. They have been there to hold my hand and walk with me throughout this journey. This, coupled with the fact that my one time search for books on friendships, particularly in the African context, proved unsuccessful since I couldn't find any in the local bookstores, led me to write this book on women's friendships. I realised there was a gap that needed to be filled. It took me about three years to write and publish it," she explains.
Margery absolutely disagrees with the long held myth that women are their own worst enemies. She says there are many great friendships among women yet most of the stories told are negative. "For instance, I have highlighted a story of two women in the book who have been friends for sixty six years, and many others whose friendships have stood the test of time," she says as a matter of fact.
Margery reckons many times people say that women are their own worst enemies based on hearsay but advises that it is always good to have a personal experience before making such a conclusion. However, she agrees that there are toxic relationships, which she has highlighted in one chapter in the book.
Life as grandma and friend to little Kuni…
From the interaction I observe on the day of this interview between Margery and her granddaughter, Savanna Kuni who is almost two-years, it is obvious the two share a very special bond. They truly are friends. "Kuni is short form of Nkunini, which is also my middle name. She is actually named after me," Margery says dotingly and goes on to tell me that Kuni already has a best friend from the neighbourhood named Wangari. I smile.
Becoming a grandmother in 2013 after the death of her husband almost three years earlier was very therapeutic for not only Margery but also her daughters. She says Kuni has helped fill the void left by the demise of her husband because like the Kiswahili meaning of Kuni – firewood, her granddaughter truly lights up her home.
A believer that it takes a village to raise a child, Margery explains in one of the chapters in her book, "Those who don't live in a physical village create a different kind of village or support system for their children and grandchildren." And she has done the same for her granddaughter by ensuring that she grows up surrounded by a loving family and lots of friends.
"I am really enjoying my time as a grandmother and I am glad to have an impact on Kuni's life. Grandparents are usually wiser and it is advisable for parents to make an effort to connect children with their grandparents and vice-versa. When you become a parent and grow older, you desire to have grandchildren. It gives you comfort and peace that your family lineage will go on," she says and advises parents to strive to be more futuristic by investing in their grandchildren and not just their children.
Influence through women's friendships…
Margery's association with women's friendships possibly stems from her childhood days. "My Christian name was given to me by my mother who named me after one of her closest friends, a nurse who worked at the then King George's Hospital now Kenyatta National Hospital. I met her much later in my adult life when she was still my mother's close friend," she explains.
Margery's experience during her primary education at AIC Primary Boarding School in Kajiado County between 1964 and 1968 became an eye opener for her. She saw how the teachers would go away at the beginning of the term and bring a girl or two to school who had been given away in marriage and they had managed to rescue her. This struggle by the teachers to strive and keep girls in school because of cultural demands worried her. By the time she got into high school, she was completely disappointed about the injustice of marrying off young girls to older men, particularly because she had a father who believed in girls' education.
And when she joined Butere High School for her A-levels in 1973, she met her history teacher, Mrs. Priscilla Were, who influenced her life greatly. They became great friends and Margery would visit her house over the weekends, where the two spent hours talking. She has highlighted how Mrs. Were mentored her in a chapter of the book.
"Mrs. Were was the first person to encourage me to go to university and acquire my degree and also work towards a doctorate degree. She advised me to complete my education before getting married. She also advised me to have two or three children and not to take too long going about it because women have other roles to play in the society. At the time I didn't understand what Mrs. Were was alluding to as I did when I turned 28 in 1983, which is when I got married. I have two daughters, Beverly Wambui Kabuya and Rachel Nyokabi Kabuya. Both are doctors – Beverly is a pharmacist and Rachel a PhD holder in environmental science. And from my daughter, we finally got a PhD in my home, a promise I kept to Mrs. Were," says Margery.
After her A-levels at Butere Girls where she was one of the best students, Margery joined the University of Nairobi in 1978 where she studied for a BA degree in sociology. She proceeded to the University of California in Los Angeles(UCLA) in 1979 for her Masters programme.
These experiences in Margery's educational life developed an interest in her for empowerment of girls and women. She went on to work for many years for the Christian Children Fund (CCF), an international non-governmental organisation. One of her greatest achievements at this organisation was initiating the project, Booking Girls for School, to increase the enrolment and retention of Maasai girls in school and save many from circumcision and early marriage. She talks about this subject in her book.
The project led to the establishment of Naning'oi Girls Boarding School in Ewuaso Division of Kajiado North County in 1999, where the traditional practice of booking girls for marriage was substituted with a new idea of booking them to attend school instead. The project used the familiar process of getting fathers to promise the girls to a suitor only this time in order to secure the girl's release to go to school. She succeeded in having many Maasai fathers send their girls to the boarding school where they would live and study at least until they completed primary education.
The success of this project led Margery to win the Agatha Uwilingiyamana Award in 2004. This is an award given each year by the Forum for African Women Educationalists (FAWE) in recognition of individuals or organisations that have used innovative strategies to accelerate girls' access to education. Margery also got a nomination for CNN Hero in 2006.
Today, three of the pioneer girls of this project are in university and as Margery explains in her book, "They are the first girls from Ewuaso Division of Kajiado North to reach that far up on the education ladder in that region."
Margery says she is proud of the progress made by the girls especially in light of the fact that societies where women attend schools become progressive because women are nurturers of families in any community. She however feels despite the great achievements made in Kenya pertaining to issues of women and girls, a lot more still needs to be done. A founder trustee of the Starehe Girls Centre, Margery continues to impact many girls. She also serves as a council member for Laikipia and Riara universities.
Marriage and parenting …
Margery was married for 27 years to her late husband until death 'did them part'. "Muito and I were very good friends and he was full of life. We met at the University of Nairobi where both of us were students and dated for a while before getting married in 1983. Sometimes in our marriage we agreed to disagree because we had different views on various issues in life," she says.
"But we talked a lot, laughed a lot, shared and confided in each other and I really looked up to him more like a friend than a husband. Our marriage worked because we were friends and I believe that if your spouse is a friend first, then communication becomes easier and friendlier. You can easily solve whatever conflicts you have in marriage when the two of you are friends," she goes on to talk about marital relationships.
On her parenting experience, she says she has become very good friends with her daughters, as they have grown older. It is her view that children get to understand their parents and their concerns and why they act the way they do only when they become young adults and then it dawns on them that their parents have always had their best interest at heart and deeply care and love them. She goes on to add that friendship between children and parents must be encouraged from the onset without necessary compromising on the role of a parent as a disciplinarian.
Through her book, Margery attests that friendship is a key and valuable relationship in life. "I hope that in this Christmas season of thanksgiving, many people will buy the book for themselves and use it to evaluate their friendships and also give it as a gift to a loved one, " she concludes.  [email protected]
Published in December 2014