Babu Owino to hold online revision lesson after viral math lesson
Embakasi East MP Babu Owino will on Friday, May 8, 2020, hold a Chemistry KCSE revision lesson on his Facebook and Instagram accounts. The legislator will be sharing his Chemistry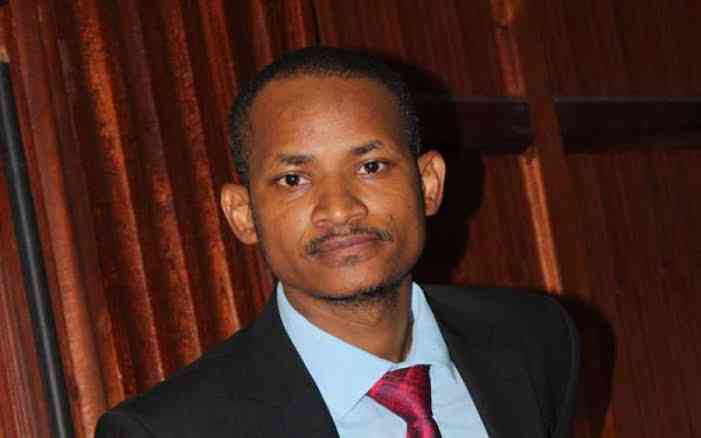 Embakasi East MP Babu Owino will on Friday, May 8, 2020, hold a Chemistry KCSE revision lesson on his Facebook and Instagram accounts.
The legislator will be sharing his Chemistry knowledge with KCSE candidates from 2 PM.
"Stay tuned live on Friday 2 PM on my Facebook verified account Babu Owino and Instagram @he.babuowino as I will be leading Chemistry KCSE revision," Babu tweeted.
He further directed the KCSE candidates to tune in with a pen and paper.
Mathematics Revision Lesson
This will be the second lesson of its kind. On May 1, 2020, Babu held a Mathematics lesson.
The lesson, which was aired on his YouTube channel – Babu Owino TV- elicited so many reactions from Kenyans. Among them was the Kenya Film Classification Board (KFCB) CEO Dr Ezekiel Mutua, who congratulated him for his efforts.
"So this guy is such a gifted teacher, and of Mathematics at that? Honestly, I give it to him. Well done Sir. On this you have won my respect," Dr Mutua tweeted.
Advocate Donald Kipkorir also lauded Babu for sharing his knowledge in Mathematics.
"God bless you, my brother. Shared knowledge is shared blessing and they return," Kipkorir wrote.
In the Mathematics lesson, Babu was donned in a suit, bow-tie and a mask. He also had a blackboard and a marker pen which he used to demonstrate how to work out certain sums. 13, 000 people watched the first part of Babu's Mathematics lesson.
Babu tried to spice up his Maths lesson as he tackled topics that would be considered by many as hard and mundane such as differentiation and trigonometry.
"In this question, you would harvest four marks. So candidates you can see Maths is like eating yams. It's very easy. Just like reciting vowels or snatching a lollipop from a baby," Babu joked during his online Maths lesson.
Babu's Education Background
Babu has an impressive education background. The politician left Kisumu Township Primary with 394 out of 500 marks. After sitting for his KCSE at Kisumu High School, he passed with flying colours and scored an A- of 79 points.
Due to his love of Mathematics, he pursued a degree in Actuarial Science at the University of Nairobi. He graduated with first-class honours in 2012. However, he had another passion which was politics. So he decided to pursue another degree in law at the University of Nairobi.