Beach style guidelines for men
For most people, the beach is one of the go-to locations to unwind and have some fun. Going to the beach does not meet that you switch off your 'stylo-metre'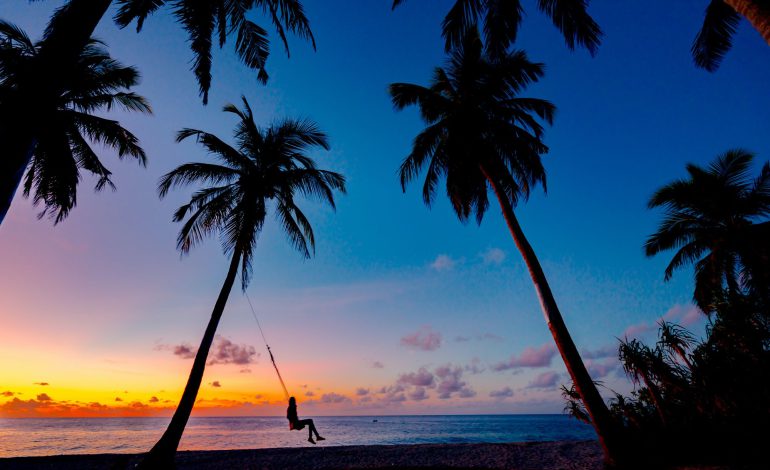 For most people, the beach is one of the go-to locations to unwind and have some fun. Going to the beach does not meet that you switch off your 'stylo-metre' especially for the guys.
Here are some tips to ensure that your style is not left in your closet back at home as you enjoy the sandy beaches of the coast.
Go floral
The beach is the best place to wear the floral shirt that you have been hiding under your pile of office shirts for months. Florals not only bring out the bright side of life, thus enhancing the beach experience.
They also give you a break from the serious outfits that you are used to. Also, consider wearing lighter colours and steer clear of all-black outfits as they tend to trap heat in.
When packing your shirts, ensure you don't go for a long-sleeved shirt since these tend to trap in heat.
Image by Micah Eleazer on Pexels
Get a pair of beach pants
Though most people fancy shorts for beachwear, no rule says you cannot wear pants to the beach. Just makes sure that the pants you choose are breathable and light. Needless to say, forget about your jeans trousers-this once. Jeans are less breathable and uncomfortable to wear to the beach.
Carry your shorts
There is not much to write about shorts other than they are a must-have. They are laid back and just the perfect wear for the beach on a sunny afternoon.
Photo by Tyler Nix on Unsplash
Accessorise
Remember when we said going to the beach does not mean you look drab and boring? This is where accessories come in handy. You can add sunglasses, caps, hats, e.t.c. Things like sunglasses and hats are a necessity to protect your eyes and skin from the sun.
The open shirt
If you are not comfortable walking around shirtless but still want to get an adequate amount of vitamin D, you can go for the open shirt. This is especially ideal for fitness enthusiasts.
Photo by Nsey Benajah on Unsplash
Leave the leather at home
You may want to look like a Louis Vuitton model on the beach, but a leather jacket will not do it.  Leather jackets do not offer much in terms of air circulation. They will only leave you feeling hot, sweaty and miserable.
How to rock the florals like a pro- for men
Nothing screams confidence like a man who is willing to go out of his comfort zone when it comes to fashion choices.
Do not forget to protect your feet
While walking on the sand barefoot is a nice feeling, the sand at the beach harbours millions of tiny harmful bacteria, not to mention that you might get injured by pieces of shells or sticks on the sand. Therefore, get some quality footwear that is comfortable enough for you to walk in.
Photo by João Vítor Heinrichs from Pexels
Be descent
Whatever you chose for beachwear should sufficiently cover what needs to be covered so that you don't make other's uncomfortable. If you are going to a beach in a foreign country, be familiar with local indecent exposure laws. It may be perfectly okay to walk around shirtless in your home country but illegal in other countries.
Add a bag
Gone are the days when men received questioning looks for carrying a bag. Nowadays men, just like women, can carry bags-well, at least the ones made for men. A beach bag will come in handy for carrying your phone, charger, camera e.t.c. A nice bag can also do a lot for you in terms of style.
Image: Love to Know
When packing for the weekend at the beach, don't just absent-mindedly through your clothes into your travel bag. Have your style at the back of your mind. The above tips are a good place to start as far as beach style for men is concerned.
6 natural hair maintenance tips for men
Most information materials on natural hair target ladies. On the other hand, men are left in the dark with little to no information on how to take care of their hair.
Featured Image: Asad Photo Maldives from Pexels