Ben Cyco's sister, Joy Wairuri, succumbs to cancer
On Monday, May 11, 2020, gospel artist Ben Kariuki alias Ben Cyco broke the news that his sister Joy Wairuri was no more. According to Ben, Joy lost the battle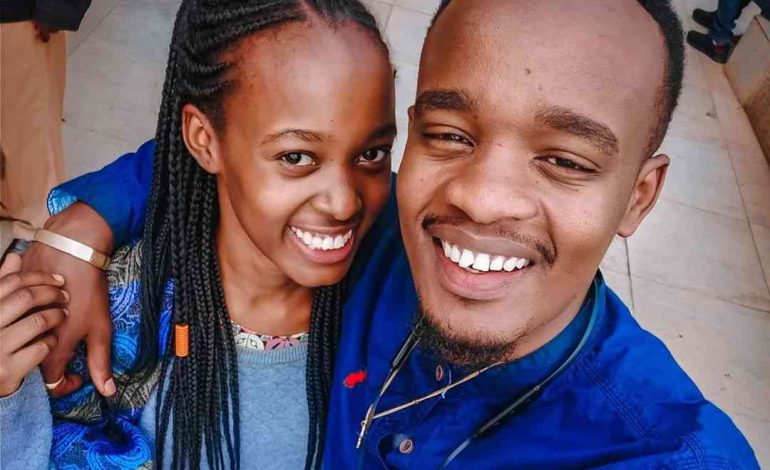 On Monday, May 11, 2020, gospel artist Ben Kariuki alias Ben Cyco broke the news that his sister Joy Wairuri was no more.
According to Ben, Joy lost the battle to Acute Myeloid Leukemia on Sunday, May 10, 2020.
The passing of Joy came as a surprise for Ben who was hopeful that his sister would hold on until they got enough funds to take her to India for a bone marrow transplant.
"I was just at home listening to music with no idea that God was actually finishing what he started… I remember setting up a Netflix account for you on your phone on Saturday. Was so excited that you were not going to get bored anymore. Little did I know it was our last encounter," a heartbroken Ben wrote.
Screenshot of Ben's post
According to close family and friends, the Kiiru family required KSh 5.2 million to take Joy to India. Ben had been using his influence on his Twitter and Instagram handles and would occasionally get a hand from Citam Valley Road Church where Joy served in the youth ministry. Together they rallied Kenyans on social media to donate Sh530 for Joy.
Joy was a fighter
Ben celebrated her sister as a fighter and one whose faith in God was unshaken.
"I remember when cancer relapsed and I had to break the news to you. We made a promise to each other that we would fight all the way to the end, and you did sis, you fought hard," Ben wrote on his Instagram timeline.
"Though I am sad, I am at peace with the fact that your faith in God was unshaken and now you are in Heaven, you are in a better place Joy. Rest in peace baby sis, we shall meet again," the 'Najinice' hit-maker wrote.
Ben stood by his sister all the way. Last year, he went bald in honour of her sister who had lost her hair due to chemotherapy.
Joy was diagnosed with Leukemia about two years ago and was taken to India for treatment. After a few months of Chemotherapy, she was in remission. Unfortunately, eight months later the cancer returned. Prior to her demise, the 20-year-old was a student at Daystar University.