Book Review: Dreams In A Time of War by Ngugi wa Thiong'o
This book conjures Kenya on the fold of independence. Dreams in a Time of War is an extraordinarily absorbing and powerfully plainspoken memoir of the resilience of youth and the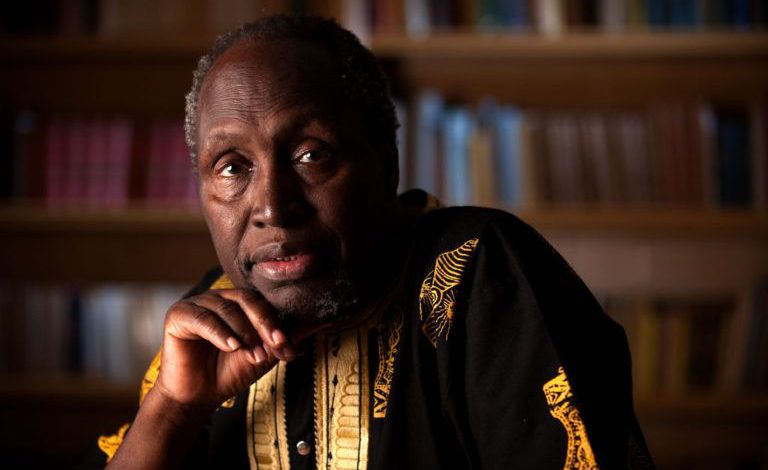 This book conjures Kenya on the fold of independence. Dreams in a Time of War is an extraordinarily absorbing and powerfully plainspoken memoir of the resilience of youth and the strength of hope. Ngũgĩ' inspiringly re-creates a glimpse of Kenya at the cusp of the end to colonial rule with no sentimentality.
The book tells of a young Kenyan boy who dared to hold to his dreams even in a time of war and a vivid testament that dreams do come true even in the face of grim uncertainty, speaking to the individual right to dream even in the worst of times.
Ngũgĩ wa Thiong'o was born in Limuru in central Kenya in 1938, a terrible time of bloodshed in the war between the Mau Mau rebels and the British colonials, under the shadow of World War II.
"Support local dialects" urges Ngugi wa Thiongo
Celebrated writer Ngugi Wa Thiongo has called the youth to free themselves from what he terms as 'mental slavery' by learning their mother tongue. Speaking while launching a Dholuo book, Somo Ber, written by Norbert Oluoch,George Ombetu and Chrispin Ongola, Thiongo revealed that he switched to w…
He was the fifth child and son to the third of his father's four wives who bore more than a score of children. He describes how people conducted familial relations among his community of mothers, multiple siblings, and a single patriarch in 1938 rural Kenya. At a young age, Ngũgĩ showed what was then considered a grotesque desire for knowledge, yet to imagine that he would grow up to become a world-renowned novelist, playwright, and critic was improbable.
Book review: When Something is Wrong…
The book is not only an informative read but a great conversation-starter for both adolescent genders, parents and guardians on the subject of endometriosis and other unheeded menstrual disorders.
Dreams in a Time of War ably portrays an archaic age, and it elucidates the social and political ups and downs of what life was under colonialism and war. This rich memoir of an African childhood abounds in delicate and powerful subtleties and movingly told complexities.
6 tips for the perfect home office
Working in a dull space may reduce productivity no matter how passionate one isabout their job. Thankfully, you don't have to break bank or spend a fortune tomake small changes that can lift your space from drab to fab. Read on for some inexpensive and quick ideas that will transform your homeof…
Review by:Linus Odhiambo