Burundians elect a new president after 15 years
68.7 per cent of Burundians have elected 52-year-old Evariste Ndayishimiye as the new president of Burundi. Ndayishimiye will take over from President Pierre Nkurunziza who has been leading the nation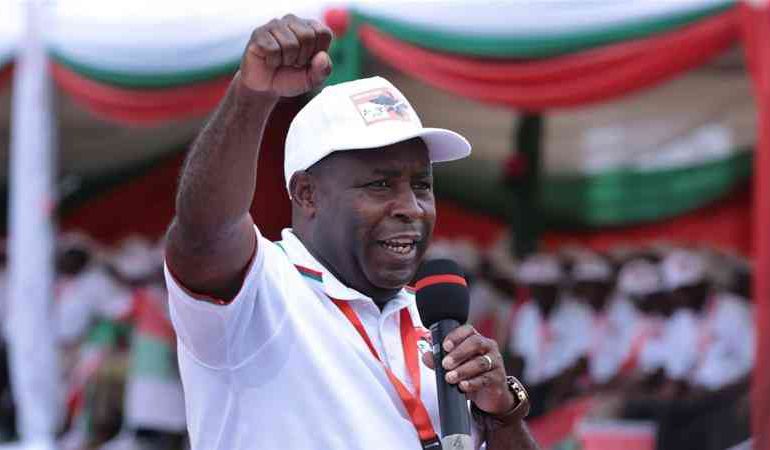 68.7 per cent of Burundians have elected 52-year-old Evariste Ndayishimiye as the new president of Burundi.
Ndayishimiye will take over from President Pierre Nkurunziza who has been leading the nation for the past 15 years. Nkurunziza's attempt to rule for a third term caused riots and political unrest. This prompted him to handpick Ndayishimiye to run for the seat.
Former president Pierre Nkurunzinza

The retired army general beat his opposition competitor Agathon Rwasa who only garnered 24.19 per cent of the votes.
The country's opposition, CNL party has disputed the results and believes Rwasa won the election.
"We will use the appropriate channels to demand that the vote be recounted. We have many facts that undeniably demonstrate that the results announced by CENI do not reflect the will of the people," the CNL's spokesperson Terence Manirambona said.
The government refused observers from the UN or the African Union to come and oversee the elections accusing the AU of being too close to the opposition.
With only 42 confirmed cases of Coronavirus, Burundi decided to go on with their elections on May 20, 2020. Ndayishimiye and other officials have continually insisted that God is protecting the East African state from the virus.