Why Baringo Queen might not make it to Coke adverts
Joy Jebiwott has stolen the hearts of many with her gorgeous natural smile. The four year old became an internet sensation after pictures of her in her traditional attire went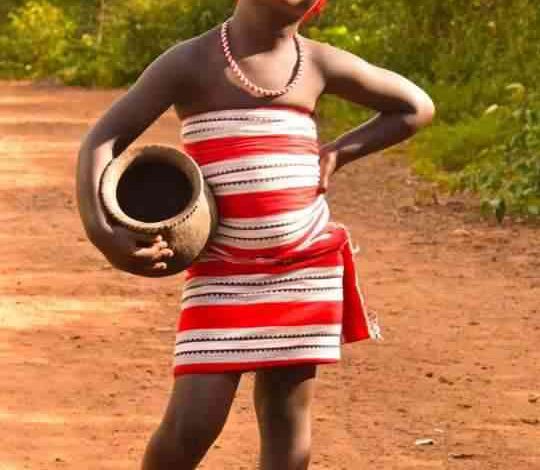 Joy Jebiwott has stolen the hearts of many with her gorgeous natural smile. The four year old became an internet sensation after pictures of her in her traditional attire went viral. Among the pictures, she is drinking CocaCola. Kenyans have since then pushed for the brand to have Joy as their ambassador. Earning titles such as "Baringo Queen" and "Queen of Cocacola" Kenyans have asked Coke to make her the next National brand ambassador.
Photo Courtesy
Unfortunately, the young sensation might not make it to Coke adverts. This is due to the brand's policies. Coke, as a company cannot advertise to kids under the age of 12 years. This is one of their move to combat obesity in young children.
The move
Joy, a PP1 student, left her home in Eldama Ravine where she stays with her parents. Due to the Covid pandemic and break from school, she has gone to visit and spend time with her grandmother. Also, she is there to learn life lessons which in most occasions cannot be taught in class. While there, she rocks her traditional attires, helping in house chores. She joins her female cousins in fetching firewood, cooking and preparing the gourd for storing mursik, their traditional milk. These, in her culture are roles to be performed by girls.
Photo courtesy
According to Joy's parents, it is important to expose young children to their culture.
"Because of the fear of Covid, we tend to restrict our children in the house, which is very difficult." Says her father.
More often, Baringo has been portrayed as a hub of violence caused by cattle raiding. Changing this view, was the aim of photographer Douglas Langat, with his model Joy Jebiwott. True to his intentions, the photo shoot has gone viral, letting us into the gem that Baringo truly is.
photo courtesy
While the little damsel so far cannot make it to CocaCola adverts as Kenyans wish, we do hope she finds other gigs, that will see her explore her modeling talent.
DON'T MISS: BETTY KYALO WEIGHS IN ON CYBER BULLYINGOF SOCIAL MEDIA SENSATION AZZIAD, DECRIES KENYA'S TROLLING CULTURE