Buying flowers for women; a crash course
Buying flowers for people you care about is most definitely a great thing. However, it is not always easy to know what to go with given there are so many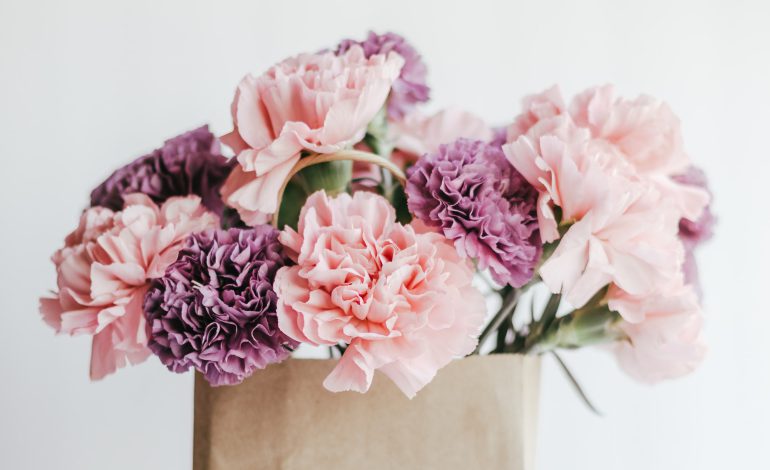 Buying flowers for people you care about is most definitely a great thing. However, it is not always easy to know what to go with given there are so many flowers to pick from.
Here are some tips to help you navigate:
Buying flowers for your female relatives
Some women like appreciating the grace and beauty that comes with a bouquet.  If you are looking for flowers to brighten your mother or sister's mother's day, or just to let them know that you are thinking of them, the perfect flowers to go for are the pink carnations, because they characterize maternal love.
Also, pink blooms show how much you care, because they are a symbol of appreciation, gratitude and admiration. While you are at it, white flowers provide an appealing accent with these arrangements.
Photo by Sixteen Miles Out / Unsplash
Buying blooms for a colleague, female friend, or a first date
Like red symbolizes romance, yellow characterizes the fun and warmth of enjoying other people's company, laughing at things they say, and sharing similar hobbies or interests. Yellow tulips, or even roses, make for stunning bouquets and send a message of cheerfulness and joy.
You can also go with sunflowers as they are a surefire way of making someone's day. Freesia daisies are also types of blooms that symbolize friendship and innocence and can make for perfect bouquets that the recipient will remember.
Some women prefer daisies because of their fresh charm, and freesias because they are particularly fragrant.
Do not forget to be specific when signing off your card!
Bouquets to purchase if you are not an item, but you like her
Purple lilacs and roses spell love at first sight. Therefore, if you are scared of outright telling a woman you like them, your best bet is to get them a mixed bouquet. Throw a few red roses in there to show you are interested in them without overdoing it. Given orange roses signify desire, throwing them into the mix will not be a bad idea.
Also, you could take a swing and go the unconventional way and get her Bird of Paradise, a bouquet that represents joy, and obviously, paradise. Alternatively, you can go with orchids given their exotic nature, and she will not doubt that you think of her in a special way.
Rose flowers- Colours and their meanings
Rose flowers are some of the most iconic, revered and popular flowers to everexist. They are associated with love and affection, but there is more to themthan just that. William Shakespeare once wrote, "What's in a name? That which we call a Rose byanother name would smell sweet." They were fir…
Flowers to buy if you are in a relationship
The only crash course you need for this part is to know your partner and what kind of flowers they like. Usually, nothing says passion more than red roses, and that is why they are called the lover's rose. Red roses are alluring, sexy, and elegant. They make for an amazing bouquet and hint at intense romance or love.
People often overdo it with red roses though, so make sure you switch it up and don't be boring! You could try a new colour, like orange, or stick with red and compliment them with a different flower like a tulip.
Another flower that often symbolizes love, but is almost always overlooked, is the aster flower. Peonies are a great choice, since they have a great romantic quotient, and are believed to be a sign of happiness and good luck in a relationship.
Bottom line…
Make a point of knowing what kind of flowers the women in your life like, and then you can go from there. When you get the hang of it, purchasing flowers is not hard at all!
Parents magazine presents an exciting April issue!
Philanthropist Ndung'u Nyoro and his wife Njeri grace the cover as he speaks on his journey into online fundraising and setting up the Watoto Wasome initiative, as Njeri shares her crucial role in this dynamic.