Chilling video of pupils crossing busy road should be a wake-up call
A chilling video showing school children trying to cross the busy Waiyaki way as speeding vehicles zoom past them has caused a stir online. The video is a representation of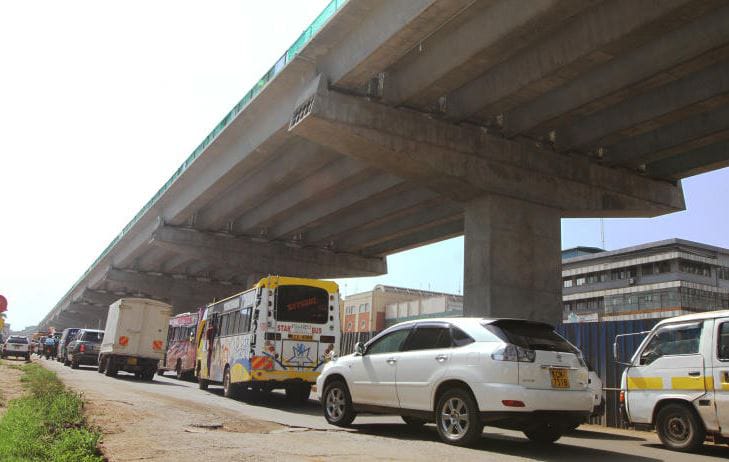 A chilling video showing school children trying to cross the busy Waiyaki way as speeding vehicles zoom past them has caused a stir online. The video is a representation of the dangers that Kenyans face all day long as they try to cross the busy highway which has no structures to facilitate pedestrian crossing from one side to the other.
The video has of course rattled Kenyans the wrong way and most of them went on social media to express their worry and frustrations as seen in some of the reactions below.
The risky Waiyaki Way at the entrance of the Express Way in Westlands. Children are forced to cross an 8-lane highway. No Zebra crossing, no crossing bridge despite how busy the area is. @KeNHAKenya @Nairobiexpress @Ma3Route #RiskyWaiyakiWay pic.twitter.com/o9pzw1LmnY
— CRAWN TRUST (@crawntrustkenya) May 19, 2022
The risks posed by Waiyaki Way calls for everyone to be cautious while crossing it. The road is a potential death trap not only to children going to and from school but also to grown ups trying to access their workplaces. The lack of pedestrian pedestrian walk-ways  on some parts of the road has forced people to share the main road with vehicles potentially risking their lives.
Even though there is a footbridge between Safaricom headquaters and Aga Khan High school, the footbridge is too far for some people to access. Thus, they end up risking their lives crossing the busy highway than walking all the way. Will it be the most dangerous road within the city?
From the reactions of Kenyans on social media, it appears that the express way design did not factor in pedestrians as the same is replicated in other areas where pedestrians have to contend with the danger of speeding cars while attempting to cross several lanes of the road.
Here are a few things that can be done to reduce the risk facing pedestrians using the highway.
Construct more footbridge
While there is a footbridge along Waiyaki way, one footbridge is not enough. The government should consider erecting more footbridges especially in high traffic areas to promote pedestrian safety.
Placement of zebra crossing and traffic lights
Availability of zebra crossing and traffic lights on such a busy road will sure give a guide to everyone accessing the highway. This will give pedestrians ample time to cross without fear of being knocked by a vehicle
How to be safe on Kenyan roads this Easter
Roads have increased efficiency in transportation, they have however also led to apprehension among road users that is necessary for keeping safe.
Placement of bumps
Government agencies need to work on sustainable safety and security solutions for pedestrians and motorist. This can be done by placements of bumps on the highway, that will limit excessive speed and slow the speedy movement.
Road signs
For such a busy road, road signs like like pedestrian crossing, children crossing, stop sign, speed limit sign will really come through for peoples safety along the highway. This will help control the movement along these busy streets.
While the government has a responsibility to protect Kenyans, perhaps this could also be a good CSR opportunity for corporates along the busy highway. They could just join hands and get the necessary permit to sponor and erect a footbridge for instance to ease the lives of their workers and customers.
The edition that celebrates mothers!
Radio Citizen presenter Jeridah Andayi graces our May cover with her three children as we celebrate mothers all month long! Even with her busy schedule and the many hats that she wears, her role as a mother is the one she cherishes most.
Featured photo credit: Elvis Ogina, Standard