Church services prolonged to 90 minutes, people aged 6 to 65 years to attend
Starting August 18, 2020, church services will be extended to 90 minutes, the Interfaith Council Chair Anthony Muheria has said on Tuesday. People aged between 6 and 65 years will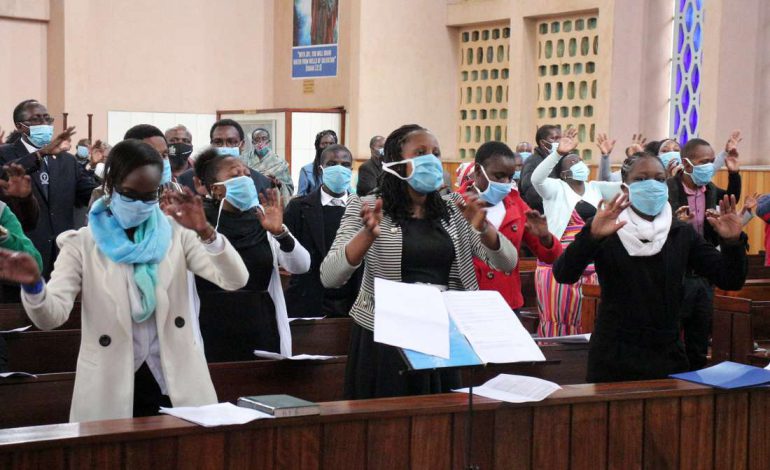 Starting August 18, 2020, church services will be extended to 90 minutes, the Interfaith Council Chair Anthony Muheria has said on Tuesday.
People aged between 6 and 65 years will also be allowed to attend church services.
The decision was made after a review of the compliance nationwide since the reopening of churches on July 14. According to Rev Muheria, the compliance rate is 90 per cent which suggests there is good leadership by religious leaders.
The Interfaith Council Chair Anthony Muheria during a press briefing on Tuesday. [Source: Nation]
"Having seen the high level of compliance in places of worship, we are convinced that Kenyans will now follow the requirements to an acceptable degree, especially in worship gatherings during the week and in their main days," Rev Muheria said at a press conference in Nairobi.
Rev Muheria cautioned the elderly and the sick to follow the services from home.
Churches were closed in March this year to contain the spread of the novel Coronavirus. This prompted many churches to start streaming their church services online. But on July 6, 2020, President Uhuru Kenyatta allowed believers to congregate but under strict guidelines.
President Kenyatta said that only 100 people will be allowed in one service. He prohibited services from exceeding 60 minutes. Persons below 13 and those above 58 were also banned from attending church services.
The Interfaith Council Chair has expressed his disappointment in those attending funerals. Rev Muheria emphasized that 100 people should attend a burial and only 15 people should be allowed at the graveside. He added that funeral services should last only one hour and people should not eat after the ceremony.