Climate change report 'code red' for humanity, says UN Chief
A major UN scientific report has warned of dire consequences due to human activity that is changing the environment in unpredictable and unreversable ways. The report which was published on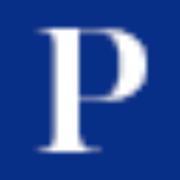 A major UN scientific report has warned of dire consequences due to human activity that is changing the environment in unpredictable and unreversable ways.
The report which was published on Monday by the United Nations' Intergovernmental panel on Climate Change (IPCC) is the first major climate science review since 2013, and was approved by 195 nations.
According to the report, in coming years, the world will witness increasing extreme heat, drought and flooding. The report also indicates that temperatures are bound to break the 1.5 degrees Celsius set at the Paris convention by 2030 a decade earlier than was anticipated. In the past few months, nations especially in the Norther hemisphere have been experiencing wild fires with temperatures reaching 45 degrees Celsius in parts of Italy and Greece.
SEE ALSO: Everything you ought to know about responsible consumption
The UN chief Antonio Guterres described the findings of the repot as a code red and called for immediate action to avert the looming danger. According to scientists , the situation can be changed with reductions in global emissions. However, action has to be taken soon than later for maximum effect.
Following the report, countries in vulnerable regions have expressed fears of extinction if action is not taken immediately. Such countries include the Maldives and other low -lying Coastal countries that could be swept away by floods due to rising sea levels.
This August, Parents Magazine presents yet another compelling issue!
On this issue, LSK chairperson Nelson Havi and his wife Felicine let us in to the home front and open up on life in the public eye among other stories that you don't want to miss.