Guide to helping your baby take their first steps
Crawling, standing or walking comes naturally to babies and it is not something a parent can make them do. Though you can offer a nudge, them actually doing the act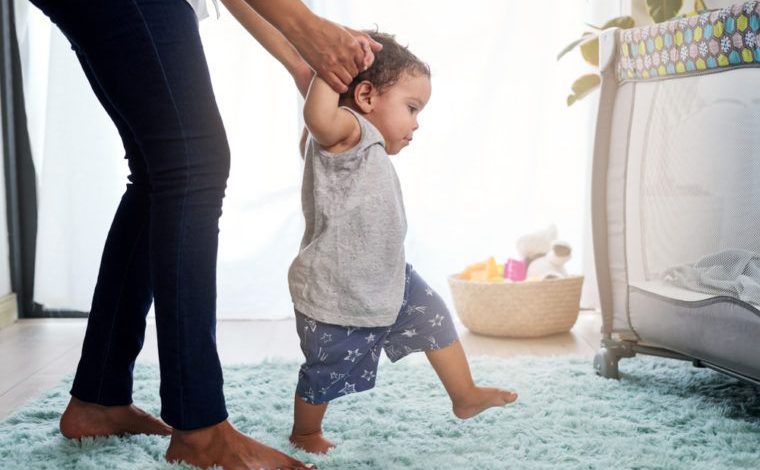 Crawling, standing or walking comes naturally to babies and it is not something a parent can make them do. Though you can offer a nudge, them actually doing the act depends on their terms and timing.
A baby's first steps are a great milestone in their development. They might learn to move with the support of furniture and surfaces, but one day they will eventually let go. This stage is different for all babies. Others might start walking without support as early as seven months, while others might get to 18 months before they can master the art.
Regardless, it is important to let your baby discover it on their own. However, you can offer a little help by:
Set a tempting trail
Just as tempting trails come in handy during their first crawling days, so do they for the first steps. Placing enticing objects on your baby's path gives them the motivation to go against all odds to reach them- including taking their first steps!
You could place things such as they favourite toy, a brightly coloured object, or a snack they love, and watch them gather courage to walk. However, this might not happen at the first attempt and requires practice.
Hold their hands, then let go
Sometimes, putting them in a situation where they have no choice but to walk does the trick. This is ideal when you are two. You could get your partner to position themselves on one end then you and the baby on the other. Hold their hands and slowly walk toward your partner. Let go when you are about to get to them and leave it to the baby from there. In case they stumble, your partner will be there to catch them. Again, it requires practice and more practice.
Image/iStock
Let them use a push toy
Give your child more control and grip by giving them something to push as they cruise around the house. Get a toy with handles and big wheels so as to help them balance without tipping over. This will help boost their confidence and soon enough, they won't need the support anymore.
Praise their movement
Cheer them on during their attempts to walk. When you notice your baby trying to let go of support, clap your hands and chant that they can do it. This gets them excited and eager to actually do it. Your cheering may also give them the confidence to walk as they will know they are doing great!
Getting married soon? Consider an outdoor wedding
If you are a lover of nature, a garden wedding is your best option as it allows you to commune with nature on one of the most important days of your life.
Leave their feet bare
When learning to walk, a baby's feet should be as light as possible to support their balance. This makes going barefoot a great choice as shoes will interfere with their movement. They get to feel the surface on their feet and be aware of the ground they're standing on. In this case, do the practice indoors or on safe outdoor surfaces. If they have to wear shoes, keep them light and comfortable.
Image/iStock
Takeaway
The period when your baby is learning to walk requires practice and patience. Notice your baby's efforts and reward them for their courage. Be their greatest cheerleader and watch as they take those cute first little steps.
Featured image/Kinedu blog
August issue Cover Shoot with the Havi Family (BTS)- Parents Magazine
AUGUST ISSUE IS OUT NOW!!!Gracing our cover this month are Law Society of Kenya President, Nelson Havi and his wife Fellicine Nyaksaria.Grab a copy now via e…