Climbing Mt. Kenya in 12hrs- for trees
Patrick Kuria, a partner at PKF Kenya, and a husband and father of three is about to defy the odds by climbing Mt. Kenya in 12 hours on 20th November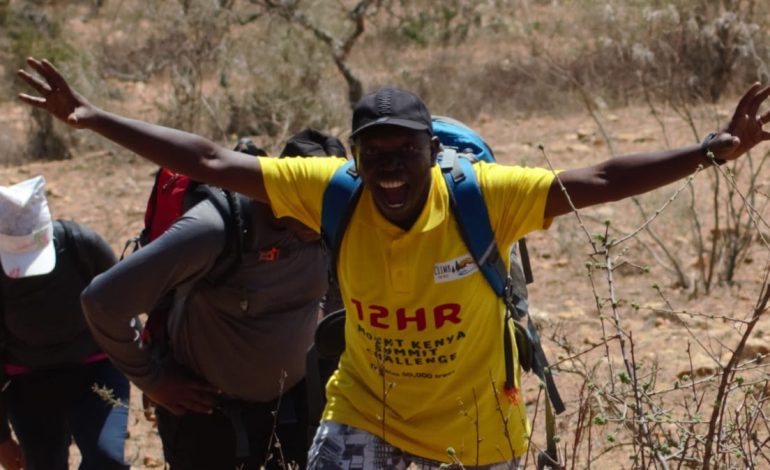 Patrick Kuria, a partner at PKF Kenya, and a husband and father of three is about to defy the odds by climbing Mt. Kenya in 12 hours on 20th November 2021, a venture which usually takes 4-5 days.
Very much like the famous Kipchoge's Ineos Marathon, Patrick will be racing only against time to complete this challenge. Friends who have accompanied him on hikes before will be with him, but none of them will do it in 12 hours. The will be there for support and the only way for them to be there with him when he finishes is to start earlier.
"The idea is that for every second I will be on the mountain, a tree will be donated for planting," he explains his course. On this, the number, 43,200, has been rounded off to 50,000 trees, which he is raising by calling upon individuals to adopt trees and corporates to sponsor time periods. For individuals, adopting a tree costs Ksh 150 and one can adopt as many as they are able to. Corporates can sponsor all the way form a minute at Ksh 9,000 to an hour at Ksh 540,000. He also has polo t-shirts for sale at Ksh 1500. If the goal is met, Patrick will have been helped to play a major role in achieving the country's goal of having 10% forest cover by the year 2030.
He began Hiking for the Presidential Awards Scheme at his second year in Kenyatta University in 1999. The activities back then were divided into four sections- community service, skills, the adventurous journey and physical fitness. According to him, these activities exposed students to the joy of serving the community as well as endurance and resilience.
He didn't quit climbing mountains after campus. It had become something he really loved to do. "Interacting with nature is therapeutic," he says. He has been up many hills and mountains, including the tallest mountain in the world, Mt. Everest. In the year 2020 alone, he hiked Mt Kenya three times. In 2019, he hiked both Mt. Kenya and Kilimanjaro, among many others. His daughter, Maisy, started accompanying him to hikes on hills since the age of 3-4. Now at the age of 13, she has been to the top of Mt. Longonot so many times she lost count after the 20th time.
His love for nature has, with time, challenged him on a mission to do everything he can to restore the ecosystem, hence his love for trees. At PKF, he championed 'Trees for life', a CSR activity whereby they plant trees. At a personal level, every time he sets to hike up a mountain, he plants a tree at the start of his journey. Now he has taken up a challenge that will get people to join hands with him to do much more.
Is it possible?
"I am prepared," he confidently expresses. And to keep the preparation going, he has, with his team, been hiking various hills every weekend and calling upon well-wishers to join them. Besides, in October, he climbed Mt. Kilimanjaro in 24 hours, a fit that usually takes 5-7 days. He is confident that he is up to the task.
Patrick intends to make this an annual event that will not only encourage people to hike as a hobby but will do a huge chunk of the work of forestation in the country.