Nakuru man who raped lover's daughter gets 20 years in prison
A  45-year old man has been sentenced to 20 years in prison after a Nakuru court found him guilty of defiling his lover's 13-year-old daughter. According to proceedings, Joshua Mbuva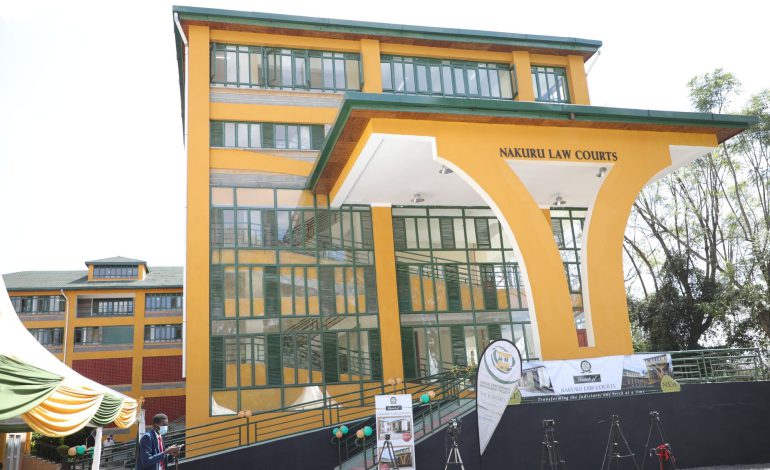 A  45-year old man has been sentenced to 20 years in prison after a Nakuru court found him guilty of defiling his lover's 13-year-old daughter. According to proceedings, Joshua Mbuva Mwanzia lured the minor with Ksh 100 in the incident that took place on June 14, 2020, at Mzee Wanyama in Nakuru East Sub-county.
While reading the verdict,  Nakuru Principal Magistrate, Yvonne Khatambi stated that the law had to impose such a hefty punishment due to rampant rape cases in the area.
DCI to investigate Nyahururu teachers who tied pupils to a tree
The school's headteacher and deputy allegedly tied the children to the tree as punishment for truancy.
"The complainant remained consistent in her testimony during the examination in chief and during cross-examination. I believe her testimony," said Khatambi adding that the evidence found was sufficient in court.
Doctor who allegedly killed his children in Nakuru dies
Dr. Gakara is suspected to have killed his two children aged five and three years, before attempting suicide.
Mwanzia abused the relationship he had with the child's mother to gain the girl's trust then raped her. She had known him for three months before the day he sexually abused her.
This October, Parents magazine brings you an exciting new issue that's all about your health!
We talk to Professor Lukoye Atwoli and his wife, Maureen, as they tell us about their love, family and trying moments, including a cancer diagnosis. They also reveal their plans on addressing mental health-related issues in an enlightening read. Also read about Sharon King'ori who unknowingly shelte…
Featured Image: The Judiciary Kenya (on Twitter)