Doctor who allegedly killed his children in Nakuru dies
The Nakuru doctor who is alleged to have killed his two children over the weekend has died. Dr James Gakara died at Nakuru Level 5 Hospital where he was receiving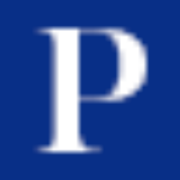 The Nakuru doctor who is alleged to have killed his two children over the weekend has died. Dr James Gakara died at Nakuru Level 5 Hospital where he was receiving treatment under police watch.
Dr Gakara is suspected to have killed his two children aged five and three years, before attempting suicide. He was later found unconscious next to the lifeless bodies of his children and rushed to the hospital.
Preliminary investigations show that the doctor allegedly injected the two children with an unknown substance as indicated by the assortment of drugs found on the scene. Nakuru County Commander Beatrice Kiraguri said that the cause of the murder will be established with the postmortem of the two children's bodies.
On Tuesday, Winnie Odhiambo, the mother of the late Dylan Gakara, and Karuana Gakara shared a heartfelt message on social media to mourn her departed children.
"My heart is shattered; I failed to protect you my loves. The person you trusted the most betrayed you my darlings, I promise to fight for justice for you; Go well my sweethearts."
Winnie had travelled to Nairobi leaving behind the two children only to be informed later that they were dead and that her husband is fighting for dear life.
The doctor's family has however alleged foul play saying that their kin would never harm his children. Investigations into the incident are still ongoing.
This September, Parents magazine brings you an exciting new issue!
We catch up with Ben Kitili and his wife, Amina Mude as they tell us about their love story and interreligious marriage; as you get to know how they are navigating the intersection of social media and the limelight in a candid account.