Construction machine crumbles killing 7 in Kilimani, Nairobi
At least seven people are feared dead after a construction machine fell on them at a construction site they were working at in Kilimani, Nairobi. According to Kilimani OCPD, Muturi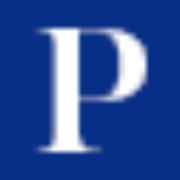 At least seven people are feared dead after a construction machine fell on them at a construction site they were working at in Kilimani, Nairobi.
According to Kilimani OCPD, Muturi Mbogo, the Thursday afternoon accident occurred as the workers were dismantling the lifting machine having completed their work for the day.
Rescue teams involving the police, military personnel and members of the public rushed to the scene to help pull out workers who were trapped at the accident scene.
Speaking to the Standard via phone, Kilimani DCIO Stephen Ole Tanki confirmed that the fatalities were registered though he could not reveal the exact number.
"As you know we're still in the search and rescue process, and, therefore, it's not easy to tell conclusively how many people have died or how many are injured in the incident."
Rescue operations were still ongoing as at the time of publication.
This August, Parents Magazine presents yet another compelling issue!
On this issue, LSK chairperson Nelson Havi and his wife Felicine let us in to the home front and open up on life in the public eye among other stories that you don't want to miss.