DCI arrests man who gouged out woman's eye
The Directorate of Criminal Investigations (DCI) has on Wednesday arrested a man who assaulted a woman by gouging out her eye. The 29-year-old man was arrested at Kochia Sub-Location in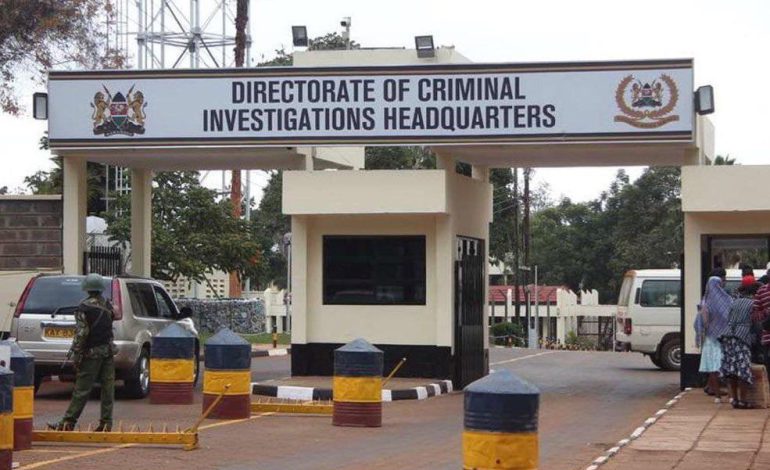 The Directorate of Criminal Investigations (DCI) has on Wednesday arrested a man who assaulted a woman by gouging out her eye.
The 29-year-old man was arrested at Kochia Sub-Location in Homa Bay by DCI detectives based in Mombasa.
"Victor Odhiambo who was wanted for the offence of grievous harm contrary to section 234 of the Penal Code, has been on the run for the last one year," DCI tweeted.
No matatus in the CBD starting November – NMS
Starting November 2020, matatus will not be allowed into the Central Business District (CBD), the Nairobi Metropolitan Services (NMS) Director-General Mohammed Badi has said.
Victor committed the crime in December 2018, but the DCI arrested him on May 8, 2019. He was later released but went into hiding until today when the DCI captured him.
"The matter was brought to the attention of the Director @DCI_Kenya Mr George Kinoti by the complainant (who spoke with a lot of emotion) while he joined other guests to launch a Social Justice Center in #Kisauni," the DCI said in a tweet last year.