No matatus in the CBD starting November – NMS
Starting November 2020, matatus will not be allowed into the Central Business District (CBD), the Nairobi Metropolitan Services (NMS) Director-General Mohammed Badi has said. Badi told the National Assembly Committee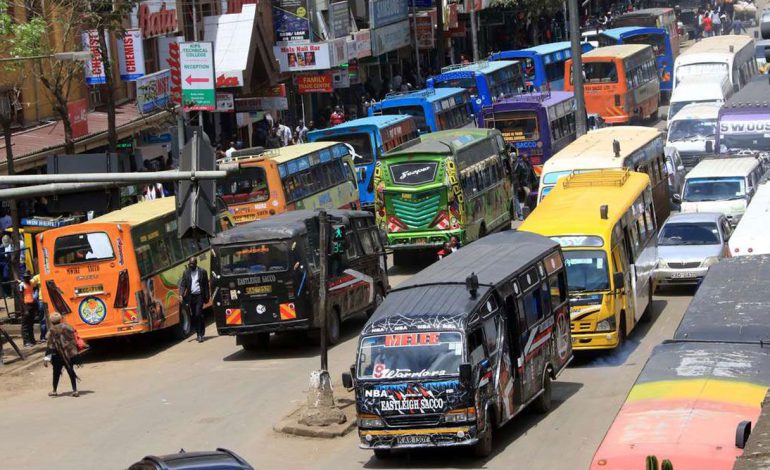 Starting November 2020, matatus will not be allowed into the Central Business District (CBD), the Nairobi Metropolitan Services (NMS) Director-General Mohammed Badi has said.
Badi told the National Assembly Committee on Administration and National Security that the plans are being finalized to de-congest the city.
According to Badi, NMS is working closely with the National Transport and Safety Authority (NTSA) to speed up those plans. So far, there is a bus terminus in Ngara and Parklands where all Thika matatus will offload passengers.
"Some of these lands have been marked and works have kicked off. NMS is also looking for other lands that can be used as bus termini outside the busy city centre," Badi said.
Kenya to establish a gold refinery in Kakamega
The gold refinery is set to improve the quality of gold which will increase revenue for the country.
The Kenya National Highways Authority (KenHA) has acquired the Railway Golf Club land which will act as a bus terminus for Machakos and Lang'ata vehicles.
Initially, NMS wanted to build the Machakos/Lang'ata bus terminus where Neno Evangelism Center is but a court order halted the decision.
NMS is also working with the Kenya Railways to ensure that all lines are operational. KenHA also wants to decongest Haile Selassie Avenue by building an expressway from the Kenya Planters Cooperative Union (KPCU) to Jogoo Road.
Mbadi added that the Bus Rapid Transit (BRT) system will start operating at the end of this month. BRT will transport passengers from the train stations to their various destinations.
5 Things you probably didn't know about Guardian Angel's girlfriend
In the past few days, Esther has caused a lot of buzz on social media especially because she is 19 years older than Guardian.
Transport cabinet secretary James Macharia said that in January, 1.6 billion buses will arrive from South Africa.
The BRT roads will be marked by red lines. Line one will cover 20kms and run from James Gichuru/Waiyaki Way to JKIA.
Line two will run from Lang'ata Road- Ngong Road-Juja Road-Komarock Road-Ruiru. Line three will run from Githurai-Thika Road-Moi Avenue-Kenyatta National Hospital. Line four will start from T-Mall to Jogoo Road and line five will cover Outering Road only.