Do-it-yourself facemasks For a glowing skin this Valentine's
Valentine's is here with us and we all desire a glowing skin to flaunt on that hot date. And what better way to achieve it than through a facial mask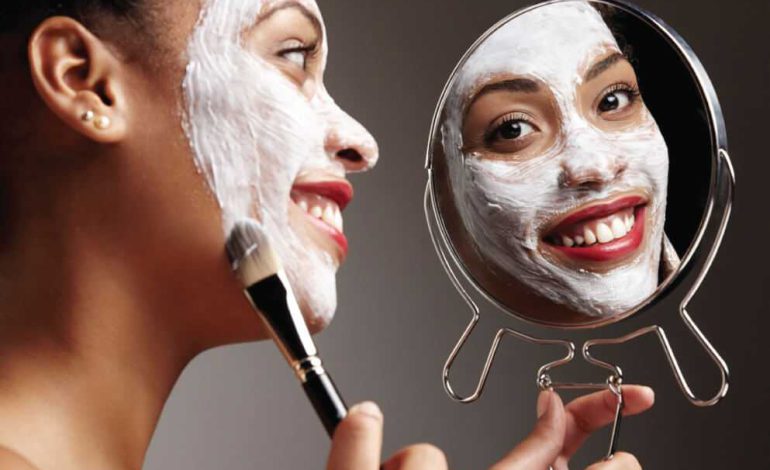 Valentine's is here with us and we all desire a glowing skin to flaunt on that hot date. And what better way to achieve it than through a facial mask made in the comfort of your home? We tell you how…
Facemasks are a great way to maintain a beautiful facial skin and rid it of dead skin cells that dull its appearance.
A good facial mask clears the pores, cleanses and hydrates the skin giving it the much-needed glow. But facemasks need not cost you a fortune as you can make them with your common kitchen ingredients. Here are a few simple recipes for homemade facemasks that can be used for all skin types.
Honey and yoghurt facemask. Honey is great for hydrating, toning and tightening the skin. It can also be mixed with yoghurt to make a cooling facemask for sunburnt skin.
Begin by warming honey in a microwave to make it easier to apply especially if it happens to have solidified. Mix one tablespoon of plain yoghurt with one tablespoon of honey and apply to your face and leave it on for 15 minutes before washing it off.
Egg whites and yoghurt facemask. This mask is ideal for moisturising, soothing and tightening your skin. For this, you will need two egg whites and two tablespoons of natural yoghurt.
Avoid using sweetened or flavoured yoghurt as it may lead to skin irritations. Begin by separating the egg whites from the yolk and mix with yoghurt in a bowl. Apply the mixture to your face and leave it on for 10 to 15 minutes before rinsing it with warm water.
Cucumber facemask. This mask is great for cooling, hydrating and soothing the skin. Wash and cut a chilled cucumber into thin circles then apply it in a circular motion to your entire facial surface including your eyes.
Lie down and let the cucumbers rest on your skin for 15 minutes before rinsing off with cold water. You can also opt to add plain yoghurt to this mask. If so, blend half of a sliced cucumber with a tablespoon of plain yoghurt then apply the mixture to the face evenly. Leave it on for 15 minutes then wash off with cold water.
Coffee and cocoa facemask. This mask is great for decreasing puffiness in the face and eye area and also brightening the skin. You will need four tablespoons of finely ground espresso coffee beans (instant coffee is also acceptable), four tablespoons of unsweetened cocoa powder and eight tablespoons of a dairy product.
Whole milk, cream or plain yoghurt may be used in this case. An egg, coconut milk or olive oil may also be used in place of dairy products for dehydrated skin. You will also need two tablespoons of honey for dry skin or lemon juice for oily skin.
Mix the coffee and cocoa powder in a bowl then add the dairy products and stir until a smooth paste forms.
Stir in honey into the mix (first warm the honey if it has solidified for proper mixing). Apply the paste to your clean face and neck and let it dry. Use a wet washcloth to loosen the mask from your skin after 15 minutes.
Press it on your skin instead of rubbing, especially if you have sensitive skin. Rinse off with warm water.
Published in February 2017