Electricity costs to go down as KPLC switches to solar
The Kenya Power and Lighting Company (KPLC) aims at cutting electricity costs once it completes the shift from thermal power to solar and wind electricity-generating machines. The costs will come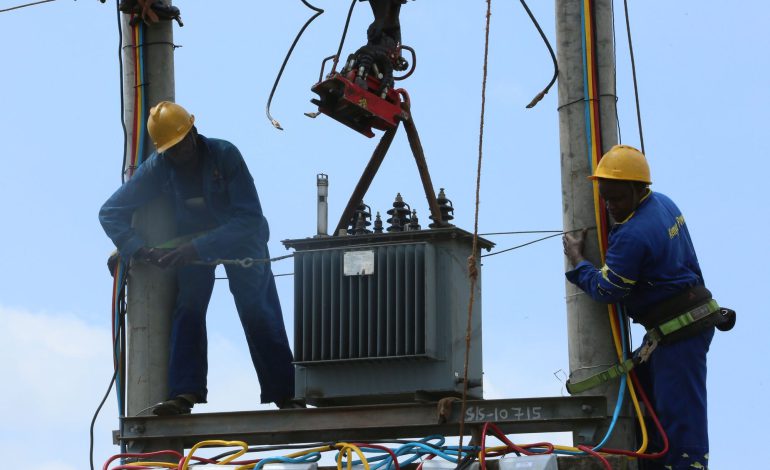 The Kenya Power and Lighting Company (KPLC) aims at cutting electricity costs once it completes the shift from thermal power to solar and wind electricity-generating machines.
The costs will come down because KPLC will no longer be using fuel-powered engines. Electricity bills are calculated based on the fuel costs, foreign exchange fluctuation and hydro-power taxes.
Other than reducing the costs, the switch to solar and wind energy will reduce the harmful emissions. This is in line with the National Climate Change Action Plan to switch to green energy by 2023.
Nanyuki woman with two degrees pulls children out of school, claims it's satanic
The two children – a 13-year-old and eight-year-old – have not resumed school since January when schools reopened.
KPLC will begin with a pilot in its plants in North Eastern Kenya where solar and wind energy manufacturing stations are located.
"The off-grid retrofitting program plans to hybridise some existing remote power grids, some of which have been running since the 80s. Until recently, all sites were run on diesel generator sets but some have existing solar and wind turbines. KOLC intends to hybridise 23 of the off-grid stations," KPLC told a local media house.
The tender issuing process will come to a close in December 2021, solar and wind equipment will be installed by June 2022.
Tileh Pacbro: On dancing his way to his best life
With a stunning dance career and a casual nod of acknowledgement from A-listers such as Cardi B and Justin Bieber, it is easy to think his start was just as glamorous. It was anything but.
However, before the switch, Kenyans will have to put up with high electricity bills especially between January 15 and February 15 2021. This comes in the backdrop of the upward revision of the electricity tariffs, charges, prices and rates by the Energy and Petroleum Regulatory Authority (EPRA).
Kenya has been leading globally when it comes to the production of geothermal energy. In April 2020, Kenya was ranked seventh globally in geothermal production by the International Renewable Energy Agency.
Transitioning from one child to two
The first few weeks after delivering your second child are a roller coaster of emotions. Here are some tips to ensure you have a smooth transition.
Additionally, Kenya has the biggest solar generation plant in Africa. The China-funded Garissa plant is worth Ksh13 million and has over 200,000 PV panels which each of them producing 50Megawatts of power.
Featured Image: Some KPLC staff doing some electricity maintenance. [Source: KPLC/Twitter]
Parents Magazine ePaper
Read an ePaper copy of Parents Magazine. Caring for you and your family.