FATIMA ALIMOHAMED African Brand Warrior
The phrase phenomenal woman describes Fatima Alimohamed to a T: she is purposeful and passionate about what she believes in. She also exudes so much confidence and optimism that she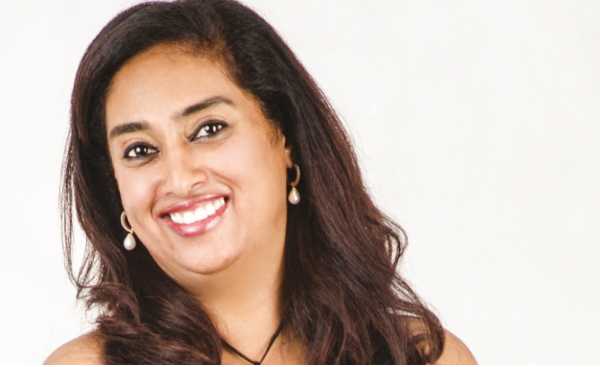 The phrase phenomenal woman describes Fatima Alimohamed to a T: she is purposeful and passionate about what she believes in. She also exudes so much confidence and optimism that she literally draws you into her world. Fatima recently returned to Kenya after a 15-year sojourn to start her company, African Brand Warrior. ESTHER KIRAGU had a chat with her about her vast career life, love for family and being a Pan-Africanist
In April this year, Fatima, 42, decided to venture out on her own after a successful run as a marketer in various African companies. She registered her company, African Brand Warrior, in Kenya, Ghana, Nigeria and is processing the registration for South Africa. As a proud Kenyan and an African soul known for turning around brands in Africa to become high equities on both paper and in the hearts and minds of the consumer, Fatima says it is her passionate belief in Africa and African brands that drove her to venture out with Africa in mind.
On one of her social media pages, she writes, "How much do we as Africans know about Africa? Most times, we are taken for a ride due by lack of knowledge of our continent. But we can only build the continent as a brand if we believe that it has a lot more that is positive than is negative. For instance, did you know that most of the coffee enjoyed overseas is from Africa? The gold and diamonds the affluent outside Africa like to flaunt is also mainly from Africa. And to the chocolate lovers, you need to know that Africa is the largest supplier of the same cocoa beans. It is because of simple nuggets such as these that we have the confidence to believe that we can liberate Africa from the poverty image and make it to be seen for what it truly is." And that is exactly what Fatima hopes to achieve.
A memorable childhood…
Young Fatima enjoyed growing up in a close-knit family and still remains very close to her family. Her parents were liberal and allowed her and her two siblings to explore and learn from different experiences in life whilst instilling important values in them. Her dad, now deceased, was a successful businessman whereas her mother, now retired, worked for the government during the Kenyatta, Moi and Kibaki regimes.
Despite growing up in a reasonably well to do family in Nairobi's Forest Road, Fatima and her siblings still enjoyed the simple things of life. "Sometimes we ditched the ride to school and enjoyed the company of some street urchins we had befriended along Desai Road who would escort us to school at Aga Khan Academy, Nairobi. During weekends, we played with tadpoles along the stream in City Park when we were not trying out new recipes with dad or blow-drying mum's hair or that of her friends whenever they visited us," she says with obvious nostalgia.
Fatima's high school days at Parklands Arya Girls and Aga Khan Academy were a fuse of studies and sports. She travelled across the country and abroad occasionally to represent her school and the country in hockey and table tennis tournaments. On completing high school, she went to India to study political science before moving to London where she consumed herself in criminal law and psychology. Although she was unsure of what career to pursue, she always took her studies seriously and embraced whatever learning opportunities came her way in a bid to find her footing. She even worked for a year at Gulf Air in 1993 and got to travel all over the world. "I loved the travelling as it increased my knowledge and widened my perspective of life," she explains.
An array of life and career experience…
Her return to Kenya in 1996 ended up with her working part-time as a TV presenter at KTN and radio host on East Fm for about two years before she plunged into the field of marketing. "Someone saw me and thought I would make a great marketer," she says and adds that she has never looked back.
Fatima launched her marketing career as an Account Executive at an advertising agency, Communications Concepts Limited (CCL). "Remember the Chipsy advertisement back in the day with a lady featuring saying sokota mviringo mviringo? That was me. At the time, CCL were creating the Chipsy advert and I decided to demonstrate to the actors what we hoped the Advert would capture. That's how I became part of it," she explains.
She was poached into Ayton Young and Rubicam (Y&R) now Creative Young and Rubicam where she catapulted from Account Manager to Regional Account Director, handling an enviable portfolio of both local and multi-national clients. After a four-year stint at AYR, she moved to Bidco Oil Refineries Limited, now Bidco Africa, in 2003 as an integrated marketer. Eager to practice and grow her newfound passion in marketing, Fatima, among others drove the marketing Society of Kenya; where she went on to serve as Chairperson of the association and the first driver of a marketing regional conference. Later she would go on to become a founder of the East African Marketing society and Vice President of the Chartered Institute of Marketing (CIM). "It was a great opportunity to network, share experiences, learn and raise the standards of the marketing profession with like-minded people," she explains.
Fatima also served as a founding member of the Brand Kenya Board tasked with identifying and refining attributes of Kenya, which contribute positively to the image and reputation of the nation. In addition, she sat on the Advertising Standard Committee, where she chaired the lobby in drafting and tabling bills in parliament that dealt with beer and cigarette advertising. She has also been a past Governor at the Kenya Private Sector Board as a governor. In a bid to share her knowledge and experience in marketing, Fatima began writing marketing articles on brands and trends in Africa for different publications, which she continues to do.
But as her career life took an upward trajectory, her personal life was in turmoil. She was going through a divorce marked by a tedious court process for the custody of her daughter, Simran, now 13. "My ex-husband and I had been good friends for years when we decided to get married in 2000. However, shortly into the marriage, we began dealing with serious matrimonial differences, centered mainly on religion and cultural differences. Things didn't work out and we parted ways," she tells of the events that led to the divorce.
Fatima believes that religion and culture are major factors that anyone getting into marriage should seriously consider before committing. She remains indebted to her family and close friends who literally held her hand during the difficult period. "I am fortunate to have a close circle of girlfriends most of whom I have been friends with since my singlehood and who have always been there for me," she says and adds that she has no regrets about her marriage and divorce as these provided her with invaluable life lessons. She enjoys a close relationship with her daughter Simran and is pleased that with her return to Kenya, her daughter can grow up surrounded by family.
Her intra-transfer from Bidco Kenya to Bidco Uganda as Team Leader sales, distribution and marketing in 2006 gave her the chance to get away from all that was happening regarding her divorce. Together with a team of dynamic individuals, they built from scratch an organisation that has today become a force to reckon with. "I got to handle Uganda, Rwanda, part of Congo and Tanzania, and South Sudan and made the Bidco brands the preferred brands in those regions," she says with a tinge of pride.
 Not one to shy off from a new challenge, Fatima went on to take up a job as Head of marketing at Wilmar Africa, an affiliate of Wilmar International a listed company on the Singaporean stock exchange with footprints across the globe and in Africa. She was to be based in Ghana. Whilst at Bidco Uganda, a joint Venture company with Wilmar, Fatima was asked by Wilmar to oversee the Cote D'Ivoire marketing operations and was promoted to an advisor of the CEO on matters to do with marketing, sales, production and related areas. This eventually saw her move to Ghana and in the process rise to General Manager for two of the refineries in Ghana one at Wilmar Africa a Palm Oil refinery and the other at Ghana Specialty Fats a Shea refinery.
During her time at Wilmar Africa, she took the split role of GM Commercial and her hard work saw her awarded by the World Marketing Association in Malaysia as one of the Top 50 CMO's globally in 2013, for her role in marketing across Africa over the years. She also won the Brand Builder of the year Global Excellence award for Frytol; premium deep frying oil manufactured by Wilmar Africa. And the accolades went on as she was named one of the 100 most talented Global Marketing leaders in 2014, by the World Congress.
On spiritual matters and giving…
Fatima strongly believes that what she has accomplished in life has been due to the prayers of her mother and siblings.  In 2014, she went on Hajj, a religious yet deeply personal experience that Muslims ought to undertake, if they are able to, at least once in their lifetime. She believes her calling in life is very spiritual and now with her new mission as the African brand warrior, she says she will work and pray hard in equal measure if not more.
All the accolades aside, she acknowledges that one of her biggest achievements in life was coming up with an idea of empowering some physically challenged men who were begging in the streets of Ghana. "I got a distributor of Frytol oil manufactured by Wilmar Africa to take on a dream I had and built tricycles and got him to forego part of his profit margin and give it to some of the physically challenged men begging in the streets of Ghana so that they can buy some Frytol oil and earn a living by selling the product. This would also help them gain some work experience for future employability chances," she describes the project. Fatima says she is happy to touch lives whenever she gets the opportunity to and when she is able to.
As we end the interview, her advice to people and especially the youth is: "Be open minded and flexible to new experiences even when you are unsure what path to take in life. Just experiment as this is the only way to learn and grow. And pray because your problems, no matter what, are so small in the eyes of God."
Published in August 2015