FAUX LOCS Get the look without dreadlocks
Do you love dreadlocks but aren't willing to commit the time and energy needed to achieve the look? Try faux locs! Derived from the name fake locks, faux locs are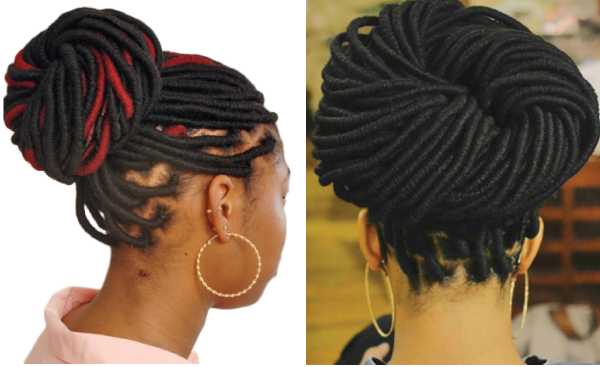 Do you love dreadlocks but aren't willing to commit the time and energy needed to achieve the look? Try faux locs! Derived from the name fake locks, faux locs are an imitation of the real dreadlocks. Faux locs allow you to kill two birds with one stone without making any permanent decisions (read dreadlocks).
The pros and cons of having faux locs
Pros:  These locs are wrapped around your natural hair, which means that your hair is protected, stopping it from drying, tangling and breaking.  Your natural hair will also grow so it's a good choice if you are growing out your hair.  They can last for months although experts recommend you keep them in for six to eight weeks at a time.  They look stylish and natural and can be used to add length and colour to your hair.
Cons: It can take several hours to add faux locs and some are quite heavy to wear.  Think carefully before choosing this option for children: the process of adding faux locs is lengthy and children sometimes struggle to adapt to instant long hair (it gets dipped into food or caught in things – they could, for example, be accidentally pulled out at the root if tugged on hard enough).  Faux locs are unlikely to work well on thin, fine or weak hair, which may not be strong enough to cope with faux locs.
Choosing braids 
There are several braids in the market that can help you pull a faux locs such as Afro kinky, classy kinky, normal braids and soft dreads among others.
Caring for my faux locs
They are quite easy to care for.  There is no need to sleep with a headscarf at night and all you need to do is to finger comb through your locs, moisturise and seal them. It is not advisable to blow dry them since the braids used are not heat resistant.