FINANCIAL DIVERSIFICATION minimises risk
Let's just say that diversification is a fancy name for "Do not put all your eggs in one basket." Yes, the saying holds water when it comes to matters finance.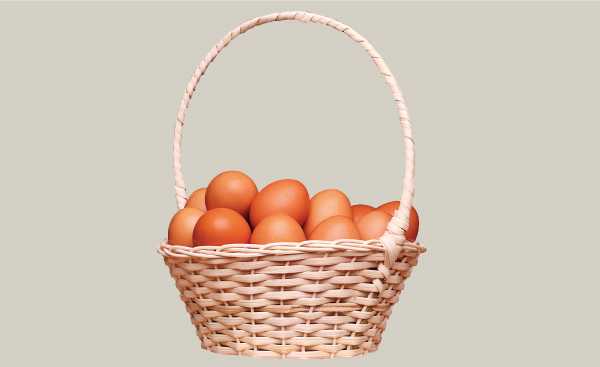 Let's just say that diversification is a fancy name for "Do not put all your eggs in one basket." Yes, the saying holds water when it comes to matters finance. Arguably, all investments have a certain level of risk and hence when investing, the greatest concern for any investor are the risks associated with a particular investment. So as to cushion yourselves from the risks, you are advised to diversify your investments. 
Here's why…
The Kenya Airways (KQ) directors recently met with its shareholders and as expected, there was no toasting to a good year. Instead, the directors were at pains to respond to bitter sentiments raised about the airline's plummeting fortunes. Since the airline's financial books began reading in the negatives, there was concern especially from the shareholders and this came out in the open during a stormy annual general meeting held in October. And it is easy to understand the plight of many of the shareholders who had put their hard earned money on the airline. Woe unto you if you had put all your investment there. And this brings to the fore the importance of diversifying one's finances.
Undeniably, you can never go wrong with diversification, which simply means introducing a variety. The term can been used in a number of different contexts and when it comes to matters finance, we mean diversifying one's income and investments in what is referred to as financial diversification. Diversifying your finances goes a long way in reducing risks in your investment portfolio as well as ensuring that your financial goals are well on track even in the face of unforeseen circumstances.
Why diversify your income?
Diversifying your income means having more than one source of income. The sad reality is that most Kenyans rely on only one income and this hampers their upward mobility and chances of investing. Relying on your salary alone means that in case of a recession, or something happens and you are laid off, there would be no other source of income to help you get by as you find your footing. The cost of living is going up by the day and with the shilling still under pressure against the dollar, we should be bracing for tough times ahead. In this scenario, whoever has more than one source of income is in a much better position than one who doesn't. It is thus imperative that you seek ways in which you can get other sources of income that would not be in conflict with your current job.
Why diversify your investment?
When it comes to investing, the same idea holds true. There are a number of options at your disposal such as real estate, stocks and bonds among others. For a majority of Kenyans, the most surefire investment would be to buy a plot and put up rental houses. And this may work, but only for a while. With time, this will lead to a property bubble, meaning that we will have many vacant houses but not enough people to live in them. Another scenario is the one aforementioned about KQ where one puts all their money in one company in the stock market thereby increasing their risk in case of losses.
When looking for somewhere to invest your money, it is advisable that you look at the available investment opportunities and spread your cash in a number of them. If, for example, you want to buy stocks, don't put all your money in one company. The stock market is very volatile and one never knows which company is going to be up and which is going to be down so diversification gives you the best risk-adjusted return.
We can recall the issue of the pyramid schemes in 2007 when fraudsters were out to defraud the then Telcom Kenya employees who had been retrenched and the parastatal had paid them huge chunks of money. Sadly, many fell into the trap and invested all their money into various schemes hoping it would be tripled. This did not happen and many are still nursing blood pressure that came with the disappointment. This emphasises the need to spread your money over a variety of investment portfolios.
Spreading your finances depends on a variety of factors like your income streams, age and risk tolerance. It is imperative that you spend the time to determine which is the right investment, as this will pay big in the future.
To comment on this and other articles go to:   facebook:ParentsMagazine/    
www.parentsafrica.com/
 twitter:@parentsafrica
Published in November 2015