Fire burns down Musingu Boys High School dormitory
A fire has on Wednesday destroyed a dormitory in Musingu Boys High School in Kakamega County. Though the cause of the fire is yet to be established, police have told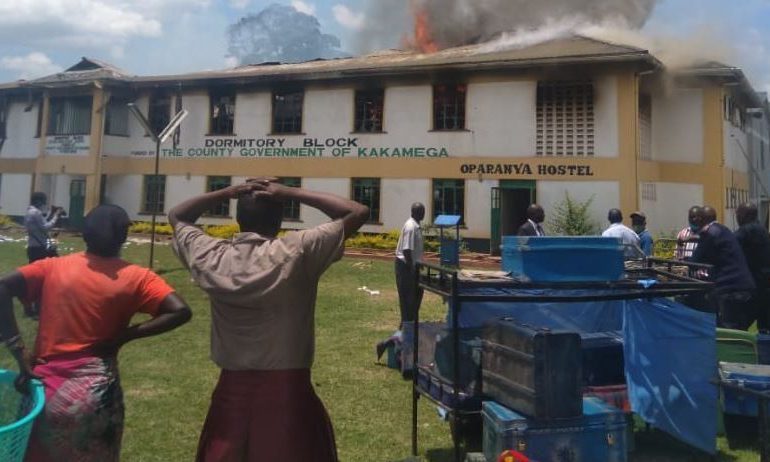 A fire has on Wednesday destroyed a dormitory in Musingu Boys High School in Kakamega County.
Though the cause of the fire is yet to be established, police have told the media that students were in class when the fire broke out at 11 am. The fire brigade arrived an hour later.
Hospitals Offering Free Or Discounted Breast Cancer Screening
Although breast cancer screening cannot help prevent breast cancer,it can help detect it early,when it is easier to treat.Here is a list of hospitals offering free or low-cost screenings to women across the country:
The dormitory, which accommodates 504 students, is named after the Kakamega Governor Wycliffe Oparanya who is an alumnus of the school.
According to the area police boss Peris Kimani, no casualties or fatalities have been reported. Oparanya is set to visit the school.
Dry taps for parts of Nairobi
Water supply will be cut in parts of Nairobi from Thursday at 6 am, to Friday at 6 pm
This comes just two days after form four students reported back to school. However, this is the third fire to occur in the school in less than a year.
In November 2019, an electric fault caused a fire in one of the dormitories in the school. According to the principal Benson Lukuyi, a welding machine which was being used to repair the windows at the dormitory exploded.
Government to restrict movement, close schools if Covid-19 cases continue to increase
The Health CAS said that in the past few days, the Covid-19 cases have surpassed the five per cent positivity rate.
Another fire occurred in the school's dormitory in September 2019. The then principal Bernard Toili suspected that an electrical fault had caused the fire.
Parents Magazine ePaper
Read an ePaper copy of Parents Magazine. Caring for you and your family.