GLADYS CHANIA Giving drug addicts A SECOND CHANCE
Drug abuse among the youth is a much bigger problem than many parents realise.  Sadly, this only comes to light when one's child is already knee-deep into it, that it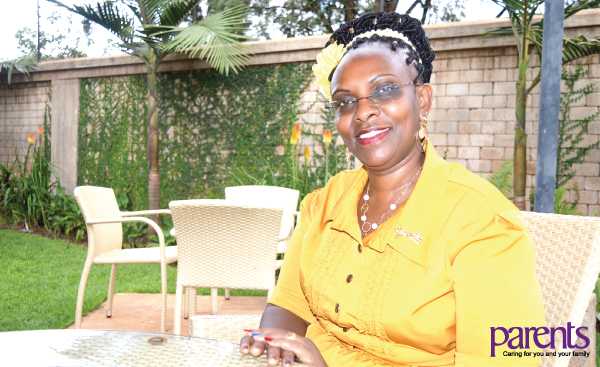 Drug abuse among the youth is a much bigger problem than many parents realise.  Sadly, this only comes to light when one's child is already knee-deep into it, that it warrants rehabilitation. Indeed, substance abuse does take a toll on the lives of the users and rehabilitation gives them a second chance to start afresh; something Gladys Chania is alive to. As such, she runs a rehabilitation centre helping those with drug addiction problems sober up and have another shot at life. She shares her story of passion, hard work and persistence with HENRY KAHARA.
When Gladys Chania Mwangi resigned from the teaching profession, her father was furious with her and even threatened to kick her from his house. According to Gladys, at that time, securing a government job was a big deal and no one in their right mind could dare resign from formal employment leave alone entertain such a thought.  After graduating with a teaching certificate in 1994, Gladys was posted in Mwingi District. She says the poverty rate in the area was very high translating to high school dropout rate.
"I was touched with the affliction of the local children and I felt I needed to do more than teaching. I hadn't yet figured out what I needed to do but I knew something had to be done. My hands were pretty much tied and there was nothing much I could do. I have always had a passion to serve and I knew if I continued teaching, I would not be able to serve others at my optimal as my service would be restricted to the classroom," says Gladys.
Resigning from teaching…
The other option Gladys had was to go back to school and undertake a course in special needs education. She reasoned that with the skills, she would be able to impact the lives of more children but her employer declined to give her study leave. She blames the biting teachers shortage that had hit the education sector in the country at the time as the main reason why her employer turned down her request. But her mind was made up; she wanted to do more and the classroom was confining her. She had to let go, so she resigned.
She immediately started volunteering with the Kenya Red Cross, Thika branch, and as if God sent, the organisation announced a vacancy for training officers barely two weeks into her new job. She applied and got the job. "My teaching certificate was an added advantage in the exercise as I got selected to supervise and coordinate Thika district's first aid training programme," she says happily.
Gladys says that since Thika was an industrial town, it had many residents. The centre was thus a beehive of activity. This is the kind of environment she needed to thrive and she did. She worked hard and gave her all to the job, giving credence to Confucius' saying that if you find a job you love, you will never work a day in your life. During her tenure as supervisor and coordinator, Gladys partnered with public hospitals within the locale to train midwives. The concept worked so well that maternal and infant mortality cases in the area dropped drastically. It was while she was working at the Kenya Red Cross that she stumbled upon an orphanage that needed to be salvaged.
Running an orphanage…
"My job allowed me to traverse Thika and it is during a visit in Ruiru town that I came across an orphanage – Spirit of Faith – with over 120 children. The man who ran it was providing the children with basic needs but they were not attending school due to bureaucracy issues. The home was also in the process of being closed – talk of being at the right place at the right time," she says.
For Gladys, this was the perfect opportunity for her to put into practice her passion – caring for the disenfranchised. She quickly intervened and got the home registered as a school. Her achievement was much celebrated by the sponsors who requested her to become the school administrator. She, therefore, resigned from Kenya Red Cross and started working in the new school.
Her teaching experience and leadership role at her previous job came in handy, as she was able to employ teachers, build more classrooms and admit neighbouring children to the school who paid fees at a subsidised rate, hence helped the school become sustainable. In addition, the move helped the orphans to interact with outsiders, a forum they lacked before.
After she was convinced the school's structure was stable enough to run itself, Gladys left for the US in 2004 to pursue a Bachelor degree in sociology at Phoenix University in Arizona. She later enrolled for a Masters degree in Child and Adult Psychology at Leicester University. While in the US, she worked with the US government's social department rehabilitating alcohol and drug abusers in the State of Massachusetts. This opened her eyes to the world of drug addiction and she wondered about the situation back home. Were there enough rehabilitation centres? And were they aware of the trends in rehabilitation?
As she was mulling over these questions, an international television channel highlighted the plight of street families in Kenya and how they were immersed in drug abuse. This was the epiphany she needed for her to come back home where she opened a rehabilitation clinic in Thika to help drug addicts recover.
Rehabilitation centre…
The clinic had an outpatient wing but Gladys often encountered patients who needed close supervision. This prompted her to open Right@Home Alcohol and Drug Abuse Rehabilitation Centre in Thika where she treats drug addicts at a fee of Ksh 34,000 per month. The process takes 90 days and it includes counselling and detoxification. Gladys says that a lot of drug abuse cases lead to mental illness and there are not enough psychiatric practitioners in Kenya. She notes that recovering from alcoholism and drug abuse is a process and an addict needs support to overcome them. In her opinion, the government needs to dig deeper and find why drug abuse cases have risen among the youths and address the root cause by coming up with better and up-to-date policies.
Gladys commends the president for his stand on the fight against illicit alcohol but still feels much needs to be done like coming up with rehabilitation centres and psychiatric hospitals to help deal with withdrawal symptoms experienced by recovering addicts.
"There is only one psychiatric hospital in Kenya – Mathare Mental Hospital – and it accommodates only a handful of patients. The government needs to partner with private rehabilitation centres offering psychiatric services in order to reach more people," Gladys urges.
Her message to leaders…
Gladys urges leaders to be alive to what is going on at the grassroots in order to provide tangible solutions to the citizens. She samples unemployment as a main test facing most youths hence challenging both the county and national government to create jobs for them.
"Let's stop blaming young people for using drugs and get the facts right on why they are using them. You will find that unemployed youth, and they are many, turn to drugs to offer them fleeting relief from their problems," she says.
Her quest to see the challenges facing people in her locality addressed has seen her show interest in vying for Kiambu County Women Representative post in the coming 2017 general elections. She believes that if given an opportunity, she will be better placed to address the challenges affecting her community.
She asks stakeholders to help people selling illicit brew get alternative ways to earn a living noting that closing illicit brew dens is not enough. "As leaders, we must give our young people hope by creating opportunities for them. If we don't do so, these problems will continue haunting us and we will have even bigger problems in future," she says.
Gladys advises parents to always stay close to their children in order to help them not to fall into drug abuse. "I would like to urge parents whose children are abusing drugs not to wait until the situation gets out of hand. They should closely monitor their children, as it is easy to discern when one's child is abusing drugs. Even so, when the situation gets out of hand, rehabilitation works. My joy is to see an addict recovering, getting their act together and lead a meaningful life," she says as we wrap up the interview.
OVER 2.2 MILLION KENYANS ARE ADDICTS
A recent survey by the National Authority for Campaign against Alcohol and Drug Abuse (NACADA) – a government body whose main focus is to provide preventive education, public awareness, life skills, treatment, rehabilitation and psychosocial support to the general public – indicates that over 2.2 million Kenyans are addicted to alcohol and substance abuse.
The most abused substances in Kenya are alcohol, tobacco, marijuana, heroine, and cocaine. Nairobi has the highest number of people using drugs followed by central region. Overall, bhang is the most easily available illicit drug in the country at 49 per cent followed by cocaine.
To comment on this and other articles go to:   facebook:ParentsMagazine/ www.parentsafrica.com/ twitter:@parentsafrica
May 2016