Glimmer of hope as cancer drug trial shows 100% success
In what seemed like a miracle, a small group of people with rectal cancer were declared cancer-free after their cancer simply disappeared following experimental treatment. According to the New York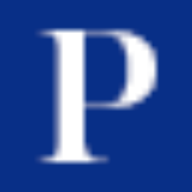 In what seemed like a miracle, a small group of people with rectal cancer were declared cancer-free after their cancer simply disappeared following experimental treatment. According to the New York Times, 12 patients from a small clinical trial took a drug called Dostarlimab for about six months and saw their tumours disappear at the end.
"This is the first time in cancer history," Dr. Luis Diaz, one of The New England Journal of Medicine's lead authors and an oncologist at the Memorial Sloan Kettering Cancer Center in New York, told The New York Times.
Almost twice as many men died than women in the past year
The data was released at a time when the country's life expectancy continues to decline. Nevertheless, men still have a lower life expectancy at 60.6 years compared to 66.5 years for women.
Dostarlimab is an immunotherapy drug used in the treatment of endometrial cancer, but this was the first clinical investigation into whether it could be effective against rectal cancer tumours. The drug works by unmasking cancer cells, allowing the immune system to identify and destroy them.
The 12 patients in the study were given dostarlimab every three weeks for six months. The patients had no significant side effects during their treatment, but it is believed that not enough people participated in the study to highlight the various adverse reactions that can be caused by the drug.
ALSO READ: New malaria vaccine to complement existing vaccine
This treatment was to be followed by standard chemo-radiotherapy and surgery. However, six months after the patients stopped taking the medication, their cancer had gone undetected by physical examination, endoscopy, PET, or MRI scans.
Although excited by the research, scientists have said the promising results will need to be repeated, and cautioned against concluding that cancer had been eradicated permanently.
Featured image:Photo by Angiola Harry / Unsplash
The edition that celebrates mothers!
Radio Citizen presenter Jeridah Andayi graces our May cover with her three children as we celebrate mothers all month long! Even with her busy schedule and the many hats that she wears, her role as a mother is the one she cherishes most.