New malaria vaccine to complement existing vaccine
The Oxford University and Serum Institute of India have developed a new malaria vaccine that is meant to complement the current one. The vaccine R21 is an altered form of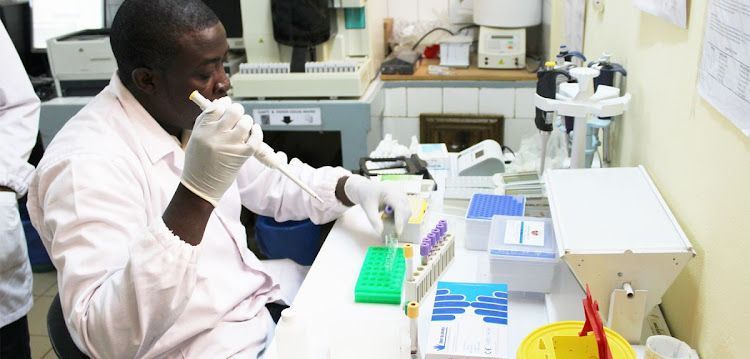 The Oxford University and Serum Institute of India have developed a new malaria vaccine that is meant to complement the current one. The vaccine R21 is an altered form of inoculation and is meant to complement the already existing RTS, S.
Compared to RTS, S vaccine that is around 30% operative, the R21 vaccine, is around 77% effective.
According to the World Health Organization (WHO), " R21/Matrix-M is a first-generation vaccine that could be complemented in the future by other vaccines with similar or higher efficacy."
To test the new malaria vaccine, the KEMRI-Wellcome trust has enrolled at least six hundred Kenyan children who are taking part in the third phase trials for the R21 vaccine. The trial is spearheaded by Dr Mainga Hamaluba, the head of clinical studies at the Kemri-Wellcome Trust investigation program.
The investigation aims to evaluate the new vaccine's safety, efficiency, and acceptability between young children and infants.  Four vaccinations are administered to these children, and there are three major vaccinations- administered one month apart, and then a booster that comes twelve months after they receive the third dosage. The researchers draw the children's blood samples and then assess their immune responses during the period of vaccination. The producers are targeting quick large-scale distribution and licensure by the year 2023.
Former President Mwai Kibaki dies at 90
Kibaki will be remembered for playing a critical role during Moi's tenure in reviving the economy of the country when he served as the minister for finance.
There are about 10,700 deaths and 3.5 million new clinical malaria incidents in Kenya per annum. 13 million individuals in predisposed areas, together with those residing along Lake Victoria are at a high risk of contracting malaria, according to the Kenya Malaria Indicator Survey.
The RTS, S malaria vaccine was introduced in Ndhiwa, Homabay in September 2019 after effective trials in 26 sub-counties in eight highly predisposed counties around the Lake Victoria Basin- Migori, Bungoma, Homa Bay, Vihiga, Kisumu, Busia, Kakamega and Siaya. So far, 900,000 doses of the vaccine have been administered to kids in the eight predisposed counties, and more than 45, 000 kids have received the full dosage of the vaccine.
According to Joyce Onsongo, the country's WHO representative, "the World Health Organization is steering forward to make sure that these vaccines are going to be equitably available to those countries that need them."
Parents magazine presents an exciting April issue!
Philanthropist Ndung'u Nyoro and his wife Njeri grace the cover as he speaks on his journey into online fundraising and setting up the Watoto Wasome initiative, as Njeri shares her crucial role in this dynamic.
Featured image courtesy: The Star