Government bans journalists from visiting schools
Senior government officials have instructed regional and county education directors to discourage teachers from allowing journalists into schools. "Watching news and seeing that the media have unfettered access to schools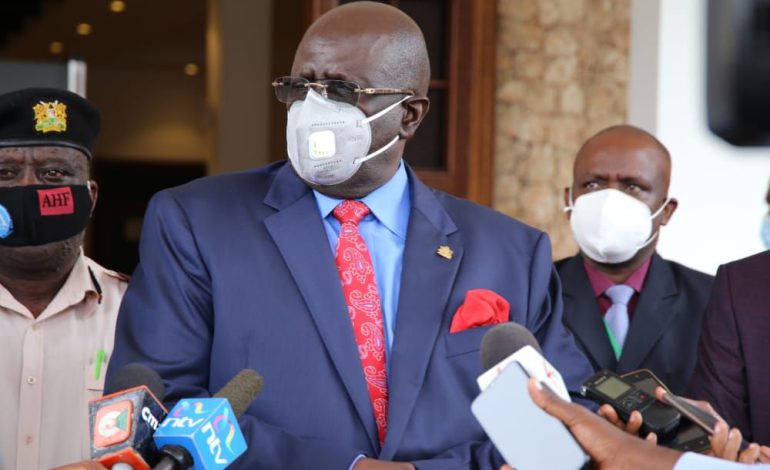 Senior government officials have instructed regional and county education directors to discourage teachers from allowing journalists into schools.
"Watching news and seeing that the media have unfettered access to schools is worrying. Regional and county directors of education, warn school heads that the media should not access schools unless with authority," a text message sent by senior government officials read.
Parents will therefore not know whether schools are observing the COVID-19 preventative measures. The media has been playing an active role of monitoring the situation in schools and has so far highlighted how most schools were ill-prepared for the reopening.
"Parents will be very anxious because they may not be sure of their children's safety. Media does a good job of exposing the good and bad, which most of the times inform changes," a teacher in Nairobi told The Standard in confidence.
Some of the teachers have noted that the media ban may keep donors and well-wishers who may want to supplement government's efforts at bay.
However, senior Ministry of Education officials and some county directors have revealed that the main reason for the media ban was because journalists are listed as super spreaders of the COVID-19 virus. This is because they move from one corner of the country to the other.
Therefore, journalists will need to seek permission from the Ministry of Education to access schools. Initially, journalists only needed permission from the school management to gain access to a learning institution.
According to The Standard, the decision was made at a high level stakeholder's meeting on Sunday chaired by the Interior Cabinet Secretary Dr Fred Matiang'i.
Other officials who were in attendance include Cabinet Secretaries George Magoha (Education), Joe Mucheru (ICT), Mutahi Kagwe (Health), James Macharia (Transport).
Together with public and private schools representatives, the officials discussed school reopening measures.
Media gatekeepers are up in arms
Public and private school headteachers have admitted that they have received directives not to allow the media to access their learning institutions. The Kenya Primary School Heads Association (Kepsha) National Chairman Nicholas Gathemia has defended the government's decision by saying that during third term, unnecessary visits are not allowed.
"In third term, we do not allow unnecessary visits and media is included this time round," Mr Gathemia said.
However, the Media Council Chief Executive Officer David Omwoyo says that the government must provide the media other ways of accessing information.
"Their reasons to protect vulnerable children from infections are valid, but there must not be blanket condemnation. They must put in place information access protocols for journalists," Mr Omwoyo affirmed.
In the same breath, the Kenya Union of Journalists (KUJ) has said that the media ban is a limitation of media freedom.
"The media has exposed the sorry state and lack of proper preparations in our schools, something the government is not comfortable with," the KUJ Secretary General Erick Oduor pointed out.
Kenya Editors Guild (KEG) on the other hand have termed the media ban as illegal and unconstitutional.
"No one has powers to arrogate themselves a prefecture role of what information is good for the public. Parents need updated and actionable information to keep children safe as they learn," the KEG president Churchill Otieno noted.