Government gazettes Tuesday as public holiday for Idd-Ul-Adha
The government, through the Interior Cabinet Secretary, Fred Matiang'i, has  announced that Tuesday July 20, 2021 will be a public holiday to celebrate Idd-Ul-Adha. The announcement was published in the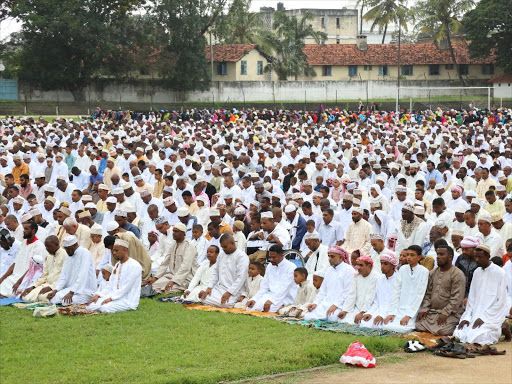 The government, through the Interior Cabinet Secretary, Fred Matiang'i, has  announced that Tuesday July 20, 2021 will be a public holiday to celebrate Idd-Ul-Adha. The announcement was published in the Kenya gazette notice number 7147.
Idd-Ul-Adha is celebrated annually by the Muslim community to honor the willingness of Ibrahim to follow Allah's command to sacrifice his son.
In previous years, Eid al-Adha was marked with prayers and public gatherings that involved sharing of food. This year, the celebrations will be different due to the Covid-19 and the containment measures put in place by the government.
The four day Islamic celebration starts on the 10th day of the month of Dhu al-Hijjah, which is the last month in the Islamic calendar. However, the exact date of may vary between countries as the day is based on lunar sightings.
Tuesday's Idd-Ul-Adha is the second major celebration in the Muslim calendar after Idd-ul-Fitr that was celebrated in May.
Featured Image: The Star
The July issue of Parents Magazine celebrates 35 years!
The July issue of Parents Magazine celebrates 35 years. Get your copy today to share the joy of this milestone in an issue packed with inspirational experiences of men and women positively impacting society and all other regular columns, as the founding editor walks you down memory lane.