Grooming: Protect your skin from the elements
Burning sun, biting winds and dust, as well as cold and rain can wreck havoc to your skin. Just as you change your wardrobe to fit in with the elements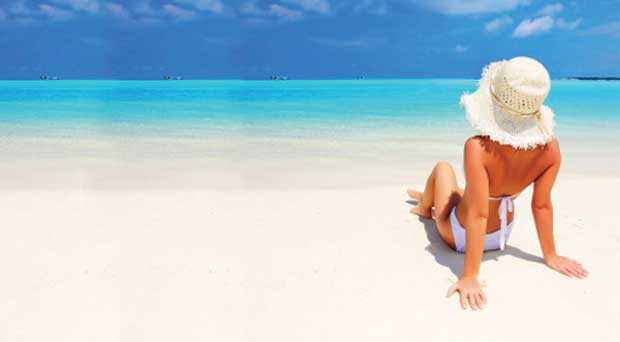 Burning sun, biting winds and dust, as well as cold and rain can wreck havoc to your skin. Just as you change your wardrobe to fit in with the elements – when its cold and rainy; boots, coats and scarves are in, when its hot; sundresses, hats and sunglasses are in – so you should change your skincare products to help your skin cope with the weather.
What works for your skin during the cold and rainy months may not work well when it's hot and you are likely to spend more time outdoors. When its cold you tend to warm the room with central heating, open fire or an electric heater and the skin gets exposed to dry, indoor heat, which has less humidity. Add to that heavy, bulky clothes and windows and doors mostly closed and your skin starts to generate less of its natural moisturisers, which can lead to flakiness and itching.
In humid conditions, your skin replenishes itself by soaking up moisture from the air. But when the humidity drops, skin loses the opportunity to moisturise itself. Coupled with hot showers and baths when its cold, the skin is bound to feel dry and irritated. The best way to keep your skin healthy during the cold months is to replenish its moisture levels often. Avoid long, hot baths, which can dry the skin, and have tepid showers instead. Use a moisturising body wash or soap and apply a moisturiser within three minutes of stepping out of the shower to trap water in the upper layers of your skin. Moisturise exposed parts of your skin such as hands and face, as often as you feel they are dry. Invest in a rich hand moisturiser for use during cold weather.
You also need to drink lots of water during cold weather than at any other time. Ensure you drink at least eight glasses of water a day. A humidifier can counteract dry heat at home, but filling a bath full of warm water can just work as well if you are using central heating or an electric heater. If you work from a central heated office or one with an air conditioner, fill up a bowl of hot water and keep it on the windowsill to humidify the room so that your skin does not get too dry.
If your skin becomes drier during cold months, look for a milder soap that is fragrance-free or one that contains moisturising ingredients, such as oils and vitamins. These can be beneficial for your skin all the time, not just during the cold season. For the best results, wash your face with lukewarm water and a mild facial cleanser. If you have oily skin, don't assume you need a moisturiser. Wait 20 minutes after washing and, if your face feels tight, use a moisturiser only where it feels dry. Use an oil-free moisturiser so as not to clog the pores.
Beware of alpha-hydroxy acid products. These exfoliate the top layer of skin away, which leaves the new layer underneath unprotected and at the mercy of the elements, including sun and wind. If you are using an alpha-hydroxy acid product, ensure you tone and moisturise your skin morning and night and use deep penetrating treatment products at least once a week to help repair the cells. One of the most important things to remember when its cold is to continue wearing sunscreen, even if you think there is no sun.
Because we live in the tropics we still get the sun's damaging ultraviolet radiation even when the sun is hidden by clouds, so its important to always wear a broad-spectrum sunscreen with a sun protection factor (SPF) of 15 or higher, especially on exposed body parts such as face, hands, lips and tops of ears and head if you are balding. You need a higher SPF if you spend more time outdoors.
If you wear make-up, don't make it too heavy when it's cold. Ensure your foundation colour blends well with your skin tone. You may also need to wear make-up that has more moisturising ingredients to keep your skin well hydrated. Choose a foundation that has an SPF factor and seal it with a loose powder to make it last all-day long. Your lips may get dry when it's cold so seal the moisture with a good lip balm base before applying your lipstick. Choose a moisturising lipstick instead of one that gives you a matte finish. Matte lipsticks last longer but also dry the lips.
Pick of the month…
(Choose lip balm, bottle of water and a cleanser)
Published in June 2013 issue