Hospitals Offering Free Or Discounted Breast Cancer Screening
October is breast cancer awareness month. It is an annual campaign to raise awareness and reduce the stigma of breast cancer through education on symptoms and treatment. About 1 in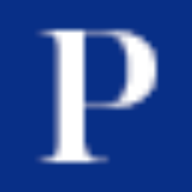 October is breast cancer awareness month. It is an annual campaign to raise awareness and reduce the stigma of breast cancer through education on symptoms and treatment. About 1 in 8 women will develop invasive breast cancer over the course of her lifetime. In Kenya,34 women per 1000 will get breast cancer. This is why it is important to regularly go for screenings and to be constantly aware of your health status.
Although breast cancer screening cannot help prevent breast cancer, it can help detect it early, when it is easier to treat.
Here is a list of hospitals currently offering free or low-cost screenings to women across the country:
MoH records a low uptake of breast cancer screening
Ministry of Health decried of low uptake of breast cancer screening
1.Lang'ata Hospital
Lang'ata is offering free breast cancer clinic with the addition of free BMI Checks, Nutritional Advice, free HIV testing and counselling. Additional testing  for pap smear, PSA levels for men and blood sugar levels will be conducted at subsidized costs.
Booking is recommended via email at [email protected].
2.Nairobi Women's Hospital
They are conducting free breast clinical examinations and training on self breast examination at all their branches.
3.Aga Khan University Hospital
Until the end of this month, Aga Khan is offering mammograms at a discounted cost of ksh.2,450,in addition to free consultation and breast examinations.
4.Mater Hospital
Not only are they offering free breast examinations throughout the month, but have also discounted their mammogram, breast ultrasound and pap smear charges to Ksh.2500,Ksh.3000 and Ksh.1,500 respectively.
5.M.P. Shah
They are also offering free consultations and breast examinations. On top of that, their discounted breast ultrasound will cost Ksh.2,300 and a mammogram Ksh.2800.
6.Outspan
Outspan is offering a Hawa package, which, at Ksh.4,400,includes a full physical examination, blood sugar test, full haemogram, renal function test, urinalysis, lipid profile, stool for OC, chest X-ray and ECG.
The offer lasts all month long.
Parents Magazine ePaper
Read an ePaper copy of Parents Magazine. Caring for you and your family.